The aspect on the 4th house from the transiting Jupiter will bless the Tula Rasi natives with their own dream home, luxury cars and much landed property. Long travels are on the anvil.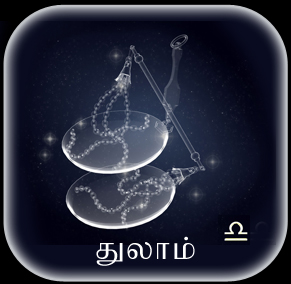 Jupiter aspecting the 6th house would free the natives of long pending court-cases and debts and loans in life. However there might be some impediments for property deals. Speculative deals would be fruitful as also partnership ventures.
The aspect of Guru or Jupiter on the 8th house will relieve the natives of all troubles and worries in life. There would be marriages of children and happiness at home.
Jupiter would have given you lot of gains or profits from the 11th house. After transit Jupiter moves to 12th house which is the house of expenditure. So you can expect more expense with respect to family and health. Also large-scale expenditure related to buying of houses or vehicles is also likely for Tula Rasi natives during this Guru Peyarchi.
Guru Peyarchi Palangal for 12 Rasis or Effects of Jupiter transit on the 12 Moon signs