But then Jupiter or Guru aspects your 12th, 2nd and 4th houses which would be highly beneficial. Jupiter would be the lord of the 2nd and 11th houses for Kumbha Rasi natives which is favorable.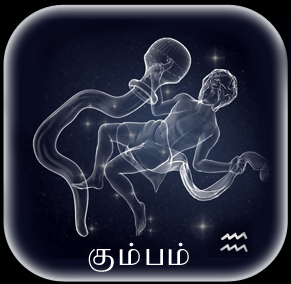 Jupiter aspecting the 12th house shall keep you away from unwanted expenditure and medical expenses. Auspicious events would take place at home and there would be joy and happiness round. Friends would be a source of encouragement for you and your finances improve a lot when compared to the previous year. Career would reach new heights and there would be cordial relations with all around. But then health of spouse of partner need to be taken care of in this time as they are likely to fall ill.
Jupiter aspecting the 4th house assures domestic welfare and happiness. Maternal gains shall come for you and for some of you real estate deals are on the cards. You might even buy a new vehicle for the household.
The aspect of transiting Jupiter on the 2nd house shall bless the Kumbha Rasi natives with good finances. There would be peace at home and those aspiring for higher studies would find things conducive.
Last year when Jupiter was in the 7th house, it would have brought about goodness in your marital life and partnership deals.
Now as Jupiter moves to your 8th house you might feel a bit let down with stress and strain weighing on you. Much effort and commitment need to be put even for the slightest rewards in life. There would be a constant struggle in terms of finances, studies and relationships for Kumbha Rasi natives during this peyarchi.
Health of native and that of spouse needs the utmost care for this period. BE cautious in your relationships as Guru might play spoilsport here. If you are conscious of your financials then you can sail smoothly through this Guru transit.
Guru Peyarchi Palangal for 12 Rasis or Effects of Jupiter transit on the 12 Moon signs