Domestic welfare and happiness is assured in the family. Mother and maternal relationships would be highlighted and you stand to gain some property through this link. Health of native and family needs utmost care as Jupiter transits. Also your finances would be quite good. There would be inflow of funds through many ways. Your loans and debts would be cleared for the period. Those into academic studies would also find the time ripe for their pursuits. However natives are advised to be cautious of their connections in personal and professional life, stay away from bad company for the period.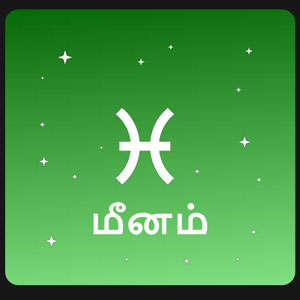 Positive Effects
• Profession and business prospects would be very good.
• A good time for making long term investments.
• Your financial standing improves this year.
Negative Effects
• Professional work might abandon you.
• Stress might take a toll on your physical and mental health.
Employees
You would get promotions not much expected now. Those into government related job positions would get better pay hikes during the transit period. You would get the cooperation and support of your colleagues now. Those into public or social works would get the goodwill of people. You would undergo training to improve your service. Good income flow assured for the period. You might venture into new job positions as well.
Women
The aspiring natives would get into a good government job during this Jupiter transit period. There would be good financial inflow improving the prosperity of the house hold. Those of you into teaching would see new postings and promotions. There would be travel with family for pleasure and pilgrimage these days. Loans and debts would be cleared off now. Be cautious when you are dealing with high-value buying or selling.
Students
Focus , concentration and commitment on your part would get you success and good marks in your academic pursuits now. You would be good in philosophy and spirituality related studies these days. There would be good scope for higher studies in foreign land for the aspiring ones. Once you complete your studies, you would be able to secure a job of your liking as well now.
Artisans
There would be overall prosperity and happiness in the natives lives during this transit period. All troubles and hindrances vanish. You would be rewarded for your skills and talents amicably. Delays for your pursuits would now wear off. Your imaginative skills would take you to new heights now. Good income flow assured. Your interest in the art field would get you good connections in the society around you.
Politicians
All hidden hindrances for your political stint would be removed now. Even your foes would turn into friends these days. This would be a good time to make some long-term political plans. You would get into the good connection of higher-ups in your party. Even your family and friends would support your political endeavors now. You would earn repute in your political circle for now.
Agriculturists
You would enter into farming new crops that would yield good returns. Especially cereal crops like rice and wheat, and cash crops like rubber, pepper, tea and coffee would be quite remunerative for you during the transit period. Resort to organic farming rather than into chemical fertilizers. Also oil-yielding plants would give good yield. You would implement new technological innovations into your farming for now and get good returns.
Business People
Your plans on paper would get into the action phase these days. You would get the good rapport of family and friends for your business pursuits now. Also would get the advice of elders in the field. Some financial inflow through hereditary inheritance would be a blessing for your business. Social and charity works are advised which would give you some solace in life. For some natives, this time favors the starting of a charitable Trust. This would be a favorable time to plan for your future scope of business.
Guru Peyarchi Palangal for 12 Rasis or Effects of Jupiter transit on the 12 Moon signs