Natives might meet with health issues. Unwanted worries and anxieties might bother your spirits. Travels plans woul get hindered. Your financials also get a beating as you would not be able to save ample funds for emergency needs. Professional problems also bother you this year thanks to this transit. But then natives have favorable timing for spiritual pursuits. Peace and harmony can be got by resorting to some social or charity works.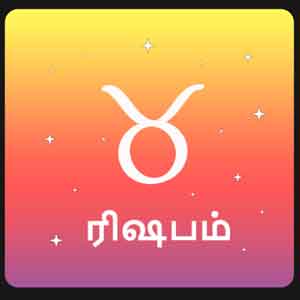 Positive Effects
• This transit of Jupiter gives positive results in almost all walks of life in general.
• Long-pending works get completed and you would be able start new ventures.
• Long distant travel on the cards for the natives.
• Spiritual pursuits keep you engaged.
Negative Effects
• Health of Rishabbha Rasi natives would take a beating.
• The digestive system in particular gets affected a lot.
• There would be misunderstanding with family members.
Employees
Your responsibilities in work increases this period. Relocation likely and might bring about some changes, both positive and negative for the natives. A time when the natives are advised to work in cognizance with the will and wishes of higher-ups. Watch you words and actions when you mingle with your colleagues or peers. There would be some delays to get rewards for your works. Past experiences would help you to enter new territories. Be cautious of your moves if you ought to meet with success in profession.
Business People
Business meets with impediments during this Jupiter transit. You would have a passion to improve or expand your business horizon. But get the good advice of elders in the field before venturing into the same this period. A good time to enter into better rapport with your employees, in order to extract their good performance. Not a time to be at logger-heads with your sub ordinates though.
Students
Travel owing to studies are likely during the transit period for Rishabha Rasi natives. You ought to take care of your general health this time. There would be an improvement in your performance in studies. You would get the support of parents as well in your endeavors. Get the good advice of your teaches as well. Those of you who are looking for job placement would get one but after some delays and hindrances.
Women
Be cautious of relation with father and paternal connections. You should be ready to forgive and forget misdeeds of family members for goodness at home. Do listen to advises from your mother during this period. You are likely to buy new clothes and jewellery for now as this is favored for now. Law suits if any under your name would succeed. Those married would enjoy conjugal bliss. Your social life improves and you would make new friends during this transit period.
Agriculturists
Water resources would be abundant this transit period. Protect your plants from pests and insects as they are prone to be affected by the same. Get expert advise before venturing into farming these days. Law suits related to land deals would be settled amicably now. However some old issues might stay to haunt you. Your yields would also fetch good revenues this period.
Politicians
Think before you act and this would assure you success this season. Be cautious when you are with your superiors. Your words and actions mean a lot these days. You might get into troubles without any asking this transit period, do not be afraid. This is a time when you should speak what you can accomplish, do not give false hopes and promises. Be prudent when you get favors for your near ones this time. Certain wishes of yours would not be met this period, however this wait would mould you into a better political person.
Artisans
Overseas links for your art pursuits would come but after some delays and hindrances. Some of your long-felt dreams in this area would come true now during the transit period. You would get the good support of family and friends for your pursuits as well. This is also a good time to embrace some technological ungradation for your art works. Though your works might take time to see limelight, do not lose hope for now.
Guru Peyarchi Palangal for 12 Rasis or Effects of Jupiter transit on the 12 Moon signs