You would be socially viable these days and this helps you to come up in your professional life. The year would keep you busy by means of social and charity works. Finances does not mean to you, and only relationships matter the most. Birth of a child in the household brings joy and happiness. Particularly students would see and improvement in their educational pursuits during the transit period. Buying of a new home or vehicle is also on the cards. To sum up, this Jupiter transit would be favorable for Simha Rasi natives.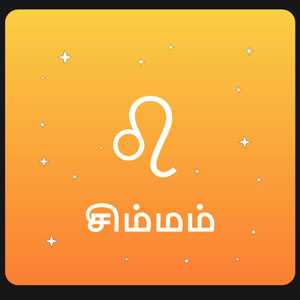 Positive Effects
• All your past efforts would be rewarded this year.
• Overseas academic opportunities are likely for some natives.
• Pay hikes and promotions are in for the deserving Leo guys.
Negative Effects
• There would be loss of domestic welfare/happiness for the natives.
• It is best advised to stay away from financial commitments this season.
Employees
Some long term loans of yours would be disbursed now. You would get the favor of higher-ups in profession and that gets you to the top. And would be a helping hand for the services of your father or siblings these days. Long distant travels owing to profession would materialize now. Hindrances and problems facing your employment would disappear now. There would be no further delays for your promotions and pay hikes. New experiences in work place would bring confidence in you. A good time for charting your long term career plans.
Business People
There would be better performance of your business during this transit period. Much scope for you to expand your business overseas as well exists. Long distant travels are also on the cards. Employees would strike good rapport with you and there would be good gains through them. You would get contacts of more people in your business circle. This would be a time when your plans in paper start to come into action.
Students
By better focus and concentration you would be able to get success in your studies during the transit period. Those completing their studies would get into good career fields. Research-based studies are particularly favored this time. You would get the good guidance and blessings of your teachers. Family would be a great support for your studies.
Women
Those already married, would be blessed with children during this time. There would be good rapport with father and paternal relationships. You would get the love and care of mother as well. Those into small-scale ventures would see their business grow by leaps and bounds as Jupiter transits. Law suits related to property deals get resolved. Travel due to job changes on the cards for those interested.
Agriculturists
You would get good yields during this Jupiter transit period. There would be better selling rate for your produce these days. Seasonal cash crops give you good returns. Better water resources are assured. Issues related to land deals and law suits get resolved this period.
Politicians
You would get the support and co-operation of authorities in your party now. Overseas travel likely for the deserving natives. Be cautious of your words and deeds as troubles lurk around. Your efforts would be amply rewarded for now. There would be gains through your subordinates too. Some of your efforts would be delayed and hindered though for now.
Artisans
You would make new in-roads in your art field this transit period. Your talents would be converted into business models. Travel related to your pursuits are most probable this time. If you are happy and contended in life then your art life would flourish. You would be one--of-a- kind person in your skills and would grow to great heights. Those into music would find the time most favorable.
Guru Peyarchi Palangal for 12 Rasis or Effects of Jupiter transit on the 12 Moon signs