As Jupiter transits your 4th house, there would be adverse situations around. Marital discords arise and family misunderstandings would be common. There would be testing times, when the natives are advised to lay low and remain calm and patient, waiting for the transit to end.
Better communication with family members would bring goodness at home. It is good to resort to some form of spiritual pursuit or the other to have peace of mind and soul. Stay healthier, opting for healthy food habits. Also mental health needs care these days. Those in services would find the time quite favorable. But then students might find the going tough these days as their academic proceeds stand to get affected.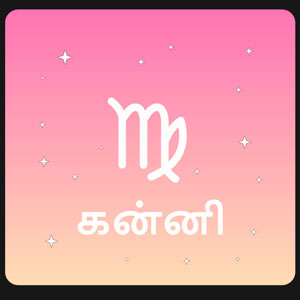 Positive Effects
• Kanya Rasi natives would do well in business deals this year.
• If you are looking for a job then this would be the ideal time to locate one.
• Old friends or relatives might come back into your life.
• The time is ripe for tying the knot for the deserving ones.
Negative Effects
• Health of natives is in for adverse effects during the transit period.
Employees
You get the good support and rapport of your colleagues or peers in work place. Family and friends would also lend a helping hand in your professional growth this season. Those of you into temporary postings would finally get a permanent job position. Unwanted expenditure vanish and there would be prosperity around. Would get the favor of higher-ups now.
Politicians
Overseas trips likely for those of you interested in taking your party works to a new level. Bad name and repute that was on you now disappear. You would get better intuitive power and your conscience works best these days. Hindrances and delays for your political ambitions are removed now. You would be satisfied and contended with your present standing in the political field. Short distant travels and communications with workers would keep you on your toes during this transit period.
Artisans
This transit period of Jupiter would be much favorable for those into dance and drama. Overseas trips likely for performance or display of your art form. You would get the good support of your siblings in your artistic pursuits. Debating wins, competitions would bring you success too. All unhappiness and hindrances would vanish and peace would follow you.
Agriculturists
You would be implementing new technology in your farming methods. Those into alternative sources of energy utilization would find the time favorable for the same. Crops of seasonal varieties give you good returns now. There would be abundant water resources for you crops this season. You would get the good help of your family for your agricultural pursuits. If you have debts or loans owing to this area, then they would be settled now.
Women
There would be good relationship with parents. For those of you for whom marriage is eluding would see the light of the day soon. There would be conjugal bliss for the married ones. You would get the love and care of your family and friends this transit period. Buying of luxury items for home is favored for now . You would also go on vacation or pleasure trips to new places. Be cautious when you are starting new business ventures. Misunderstandings with near ones would now disappear.
Students
Those natives in graduate programs need to put in extra effort during this transit period to come out successful. If you are into higher studies then there would be better focus and concentration than before. Students into technical studies would find good job positions as Jupiter transits. Academic and research pursuits might take some of you on overseas trips. Be cautious when dealing with friends and finances, do not mix them.
Business People
You would be implementing successful changes in your ventures this transit period. Those of you into export/import would get good returns now. You would get new contacts or buyers for your products. All sluggishness in your business pursuits now vanish and prosperity follows. Though overseas travels might dampen your energy levels, there would be good financial inflow. You would get government favors now. Businesses related to art and crafts would get new leash of life this transit period.
Guru Peyarchi Palangal for 12 Rasis or Effects of Jupiter transit on the 12 Moon signs