You would not be able to finish the tasks that you had started, and all your efforts end in vain. Postponements, delays and hindrances would be encountered. Unwanted travels and medical expenditure would weigh your financials down.
This Jupiter transit affects your career development as well. This would be a time when you should put some effort to improve your self-worth, do not blame others for your faults. Religious pursuits would give you some solace in life. Stick to physical exercises for good health through the period.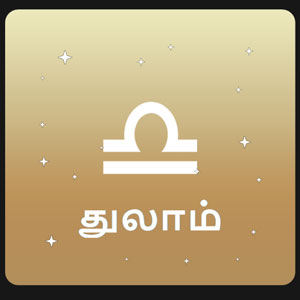 Positive Effects
• There would be cordial relationship with spouse.
• Natives would get the blessings of parents.
• Career success on the cards during this transit.
• Maternal relationships would be strengthened.
Negative Effects
• Those in business and service might meet with hindrances of sorts.
Employees
You would have much experience these days thanks to some training in your field of interest. You would be able to make major changes in your work module. Would get the good commitment of your peers this period. Some of you might retire from your services and let it down to their wards to take on the mantle. And might enter into social or charity works. Those into communication related services would prosper now.
Women
Natives into medium and small scale businesses would see hindrances vanish now. You would get some property through paternal inheritance. Unhappiness and financial problems would disappear during this transit period. You would get the support of your siblings now. There would be scope for buying dresses and jewelry. Some long distant travel on the cards if interested . Your responsibility in work increases. Would get good repute in your family circle.
Students
This season, you would be successful in competitive tests and exams. The aspiring ones would get good job positions once they complete their studies with good marks. There would be favorable situation for higher studies as well now. You would get the good advice and guidance of your teachers this period. Overseas higher studies opportunities come for the deserving ones these days.
Politicians
You would get good repute from near and far during this transit period. You would be able to win over people by your great talks and persuasive power. Those of you into social and charity works would find your work quite satisfying and successful these days. There would be good understanding with authorities and colleagues now. Family would be supportive of your political venture. New methods would help you to tide over delays and hindrances in your area of interest.
Agriculturists
There would be good yield in nuts and seeds related plantings this season. Water resources would be plenty and well intended for now. Issues related to land disputes get resolved now. Cash crops would also give you good yield and better financial inflow. Plants that yield oil-seeds would be a good bet for you. Implementing new scientific methods in your farming would bring you overall prosperity.
Artisans
Overseas travels would give you a good opportunity to showcase your art works. Your knowledge in your field of interest would expand these days. You would be successful in competitions related to your area. Your financial standing improves thanks to good revenue inflow from your talents. If you are into writing, then this transit period would fetch you laurels and accolades and better audience. Travel to lesser known places, that would boost your art interests in a novel way also exists on the anvil.
Business People
You would set new targets in your business ventures. Especially, if you are into clothing business then the returns would be great. There would be new interests in export and import deals. All those already into exports would see better financial standing for now. You would get the good support of family for your pursuits and be free from enemy troubles. Some of you might inherit your family business these days. Loans or finances that you have been yearning for would materialize now.
Guru Peyarchi Palangal for 12 Rasis or Effects of Jupiter transit on the 12 Moon signs