There would be troubles with career too, you would face the wrath of authorities and peers in work place. Partnership deals would not go well as planned. Especially beware of lending and receiving money. There would be misunderstandings at home, rift with parents and siblings for the natives. Ancestral property deals might enter law suits for some natives. Marital discords arise, however some effort and commitment on your part shall win your partner over. Academic pursuits are particularly favored during this Jupiter transit.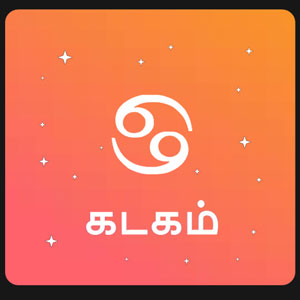 Positive Effects
• Your financials improve this year, thanks to the transit of Jupiter.
• Business ventures would fetch you good returns.
• The singles among the natives would be able to locate their ideal partner during the transit period.
• Investments shall fetch you good returns.
• The year is favorable for starting a new venture too.
Negative Effects
• Kataka Rasi natives might suffer from some form of chronic ailment or the other.
• Particularly the digestive system would be affected for the folks.
• Misunderstandings galore at home.
Employees
You would get a good job as per your liking thanks to all the efforts put in for the past one year period. If you are in a temporary position then this transit period confirms a permanent position. Good financial inflow promised. Overseas travel on the cards for some deserving natives. There would be much development and growth in your career position. Be cautious in your relationship with colleagues in work place. Success comes for all your endeavors.
Women
If you intend to buy a vehicle then this would be a favorable time for the same. After the transit period, those aspiring for a job position would find one. New friends and associates come under your fold now. Relocation possible for some women natives and it would be quite favorable for you in the long term though temporary hiccups would be there. There would be good relationships at home and misunderstandings and miscommunications get solved now. Health issues also vanish.
Students
Those into technical studies would get a job of their liking as Jupiter transits now. There would be much interest and concentration on your studies. You could get the good help and support of parents and siblings for your studies. Especially law -related studies are most favored for this period. Would get into the good books of your teachers and tutors now. You would succeed in debates and competitions. Managerial studies and research works are favored after the transit of Jupiter.
Politicians
Natives into politics would get the good favor of authorities in the party. Your good sense of communication would earn you repute in your circle. Overseas travel likely regarding your political links too. Be cautious of your words and deeds these days though. This would bring even turn troublesome events into your favor. Better rapport with peers likely.
Agriculturists
The yield of your crops would be good bringing you happiness and prosperity. You are advised to resort to organic farming rather than going for in for chemical pesticides. Particularly seasonal crops would fetch you good returns these days. Water resources would be abundant.
Business People
All hindrances in your business ventures would now disappear. This would be a favorable time for those into chemical businesses. Overseas trips would bring in good financial inflow and better business contacts. If you are into export/import, be cautious of major financial transactions for now. Share market deals and other speculative ones would give good returns. This transit period would be a good time to apply for loans/finances for business expansion.
Artisans
You would get name and fame for your creations or works overseas. Would get the connections of great men in your area of interest. This helps you to expand your horizons during the period. There might be some law suits related to your deals through the course of the period. Family and friends would be a good source of encouragement for you.
Guru Peyarchi Palangal for 12 Rasis or Effects of Jupiter transit on the 12 Moon signs