Libra Love Compatibility Horoscope 2019
---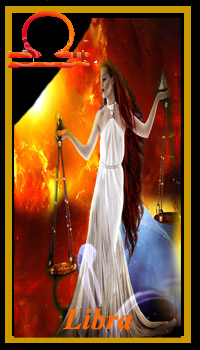 For year 2019, benefic Jupiter is in your 7th house of love and marriage. Hence the first quarter of the year promises better compatibility with your partner. Those not yet married, would find the period feasible for the same. Love would be just round the corner. It would be an easy affair to strike cordial relations with a potential partner for the period.
Your 5th house of love is also quite strong and this predicts compatible relationship with partner in love. Those vying for a second marriage would be able to get to that as the second half of the year starts. However beware of the eclipses during the year -one in January and the other in July which tests your compatibility and love commitment. Expect all sorts of disruptiveness for the period. Natives are advised to go slow and avoid impulsive acts altogether in love and marriage for the year.
Best and Worst compatibility signs for 2019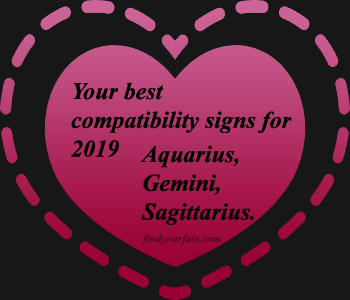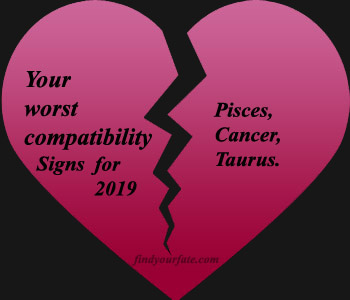 Best and Worst love match signs for 2019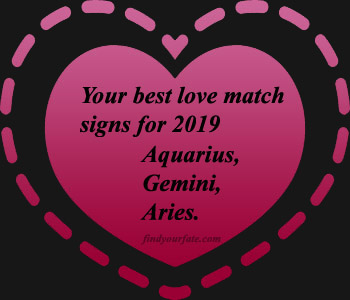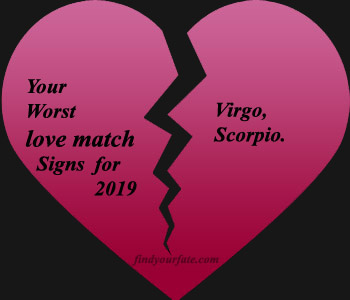 Libras are known to be quite attractive in love and marriage, however this year is not a cake-walk for you here. Expect the unexpected. Turmoil and temptations might make you to drift or stray. Be prepared to splurge on your partner to win him or her over. Love and romance might make you to put family matters in the back burner, thus inviting the wrath of family this year.
Libra folks better make sure that you get your due share of freedom in the relationship. Though quarrels and misunderstandings surface, effort and commitment would be needed on your part for compatible relationships this period. The single ones likely to tie the knot around the last quarter of 2019.
July, October and December are the ideal months to propose to your partner. Better focus on professional matters for the first half of the year and then the latter half on personal matters like love and romance. Stay away from Virgos and Scorpios for the year. Libras would be able to strike compatible partnership with Taurus, Leo and Gemini folks for the period.