Aries Love Compatibility Horoscope 2019
---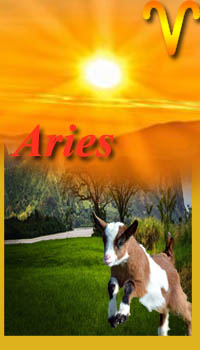 The lunar eclipse in January 2019 and the solar eclipse in July would bring about misconceptions in your love life. Only strong and compatible partners can stand with you in times of trials. Your 11th house is quite strong for the period. Expect friendship turning into compatible love affairs through the year. Some of them may be kindling your originality. There would be extreme swings in your love affairs and compatibility with partner as the year unwinds.
For Aries natives, year 2019 promises to be a period where love is in the air. There would be many surprises for you through the year in the love front. Though you are dominating and aggressive, you are little introvert when it comes to striking the right chord in love. However this year you would be able to make just the right move in this area.
Best and Worst compatibility signs for 2019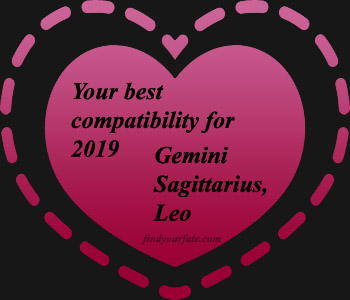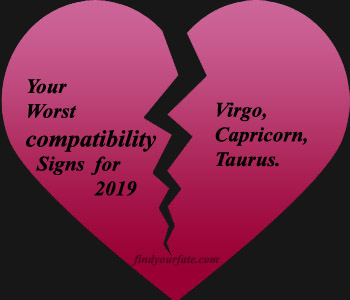 Best and Worst love match signs for 2019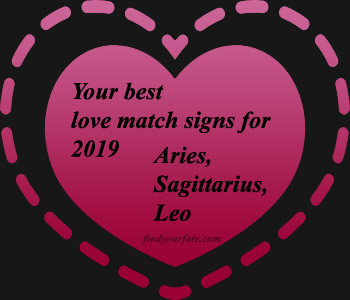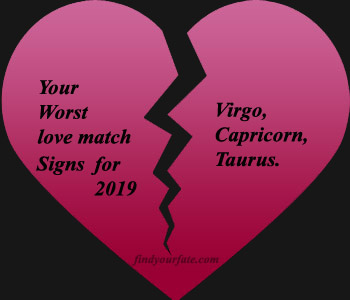 Many Aries natives would get married during July and August of 2019. Your impulsive nature might bring frequent hiccups in your love life or marriage. Those already into a relationship would be seeing many ups and downs in their relationships through the entire year. There might be loss of domestic welfare/happiness too. Be cautious of your love moves for the season.
The year offers myriad opportunities to maintain peace and cordial relationship with your partner/spouse though. For Aries guys, this year a Gemini, Cancer or Leo would make an ideal compatible partner. Do stay way from Taurus, Sagittarius and Scorpio fellows for now. The second half of the year would prove to be quite tranquil for Aries guys in the love front. Keep going with a calm demeanor through 2019.