Do not give way for interference by others. Your creativity and imagination would be at their best and hence put it into proper use. Channel them into a profitable deal.
CAREER
You have the guts to bring success in your professional life. But of late, particularly the previous year, you were lying low with a dead spirit. Rejuvenate your thoughts and come out of your shell. The first quarter of the year might be slightly unstable for you. But for this the rest of the year shall remain calm and good in the career front. Develop your deeds in a positive direction, new initiatives can be taken without any second thoughts.
FINANCE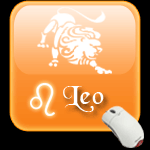 Finances for the year 2011 shall remain favourably at your disposal. Projects that have not seen the light of day till now due to short come of funds shall materialize. The end of the year shall see you with a big balance of finances that can help you sail off smoothly for the next few years. Put your money into constructive use and do make sure you save some for the rainy day as well.
LOVE
Your relationship area shall have a conducive atmosphere for positive developments.Try to express yourself in a more emotional and personal way to your loved one.Peace and tranquillity shall prevail in your love front for the year.Stick to your values and do not be taken for a ride. This is the time to put forward anything that you have been keeping a secret for too long. Your patience cannot bear any longer. Things shall turn favourable for you around the middle of the year. Do not hastily settle down in a relationship, instead weigh all the pros and cons before settling down.
HEALTH
You shall command good health and cheer for the year 2011. But do not complacent when it comes to exercising or taking food. Avoid fatty foods to a greater extent else you might land up in some liver disorders. Continuous monitoring of the health of family members is also much needed for this period. This way you can avoid unwanted medical expenditure to a greater extent.