CAREER
Your professional ambitions soar to a new high thanks to the planetary influences on you this year. Social works and charity deeds shall keep you engaged keeping you off from the main stream of profession. Relationship with colleagues would be fairly a good affair while some hitches in the relations with authorities or those above you cannot be ruled out for the year 2011. Maintain a good balance between work and personal deeds for better results.
FINANCE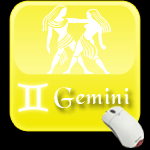 The first half of the year sees in your better financial position thanks to growth in your profession or business. But keep a tab of your financial moves. At times some financial hitches are probable. Handle finances with ease as the latter half of the year shall bring in some unwanted expenses, loans and losses through speculative deals. Anyway, the gains of the first half of the year shall help you to swim the tide of misfortune to a certain extent.
LOVE
A romantic relationship is in store for you this year. Partner shall rely largely on you and hence a better performance on your part is expected in this field. Some complications are expected in the love field which needs to be tackled diligently. Better means of communication with partner will work wonders and make the relationship endure the test of time. Your need for freedom takes the stage around the middle of the year when some problems are likely to creep in. In general the year promises many good moments with partner. Do not act hastily when you are to take important decisions related to relationship.
HEALTH
Occasional small health ailments shall take much of your energy. You need to take the health matter much responsibly for the year ahead else you might land in the hands of a doc. But generally your health seems satisfactory and your immune system would be at its best. Avoid overeating, fast foods, laziness, lack of exercise and this will see you through the year with less health complications.