Beware of the wolf in the sheep's clothing.
CAREER
Career related work might become too complicated to handle. Business pursuits might also meet with unwanted impediments. Keep a tab of your financials. Try best to use the time at your disposal effectively. Overseeing deadlines might tarnish your image for the worst. Concentrate on the work at hand and get goodwill of authorities and peers. Sort out your colleagues for long term relationships.
FINANCE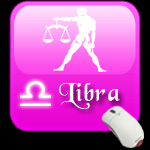 Financial stability is much needed for you this year 2011. You would have had a hard time juggling your finances the last few years. This is not the right perspective to continue unwarranted. Reorganize your financial strategy, avoid extravaganza, give importance to priorities in life and save for the future. Re-jiggle your finances so that you forego some of your pleasures as well. They can wait for some more time. Socialising needs to be kept minimal and do keep a tab of your financials right through the year.
LOVE
Love is in the air this year for you. The last year would have seen you lose your battle in this front. Don't lie licking out your wounds. You need an emotional support, a shoulder to hang on when in need. You would get a good lead in this area now. Now that you have much experience, you can make up your mind on what's good for you and what's not. The middle of the year shall help you into a harmonious relationship. The end of the year might see you in a combative spirit in the relationship area. Do stay calm and patience shall see you through the hitches.
HEALTH
Your health for the year 2011 shall remain generally good. The planetary positions are favourable for you so that there are no concerns in the field of health. Keep a balance between stress and strain and make sure you do not expend all your energy at one go. Mental health shall be in harmony once you wean off your bad feelings and channelize it towards positive interests development. Optimum intake of food and good rest shall see you through the year in the pink of your health.