Socialising shall keep you engaged for most of the year. Weight down your past misfortunes, confront the present and create a secure future for you and your loved ones. A peaceful year ahead is in for you, in general.
CAREER
Career shall be in a new excited phase for you this year. Your relationships with authorities and peers would be strengthened and your knowledge base in the area of interest would be widened. Any un-stability in the professional field that had been haunting you for quite some time now shall vanish into thin air. Towards the middle of the year, there would be opportunities galore for you to expand. Good relationships can be expected with team members. Your determination to succeed shall see through most of the year unharmed. Hard work shall pay rich dividends during the course of the year.
FINANCE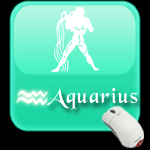 You need to work to keep your financial position under order this year. Some unfortunate events are likely in the financial area for you this year. But do not lose your cool. A well-planned approach shall see you back on track. Rectify any minor errors that might hinder your financial progress. Your hard work and perseverance are your best assets. Avoid unwanted expenditure and prepare the ground for a rainy day ahead.
LOVE
You need to enter into good understanding and commitment with your partner to enable stability in the relationship. Your attitude towards your partner is likely to change altogether this year. You shall learn the intricacies involved in expressing your love concerns. Singles have a positive period ahead for locating an ideal partner for life. Pleasant moments in the love field are forecast for you this year. Patience and tension-free approach are much needed to keep the relationships already in place going.
HEALTH
Health would fare better for you when compared to the previous year. Your energy levels increase this year on a positive note. Enjoy life and take a positive stance in whatever you do and this would stimulate your physical self to do better than expected. The middle of the year shall bring in a major health concern that calls for medical expenditure on a larger scale. Towards the end of the year, you shall be back to your healthy self. Diet and a good mental make-up would be the need of the hour then.