Material possessions shall saturate for you and you would be able to concentrate on humanitarian deeds like social and charity works.
CAREER
Teamwork rather than an individual approach would be rewarding in the career front for you this year. Success is on the cards when you work with a group with common interests. Do take time to listen to other's opinion and ideas. They come along way to reinforce your professional exposure. But innovation needs to be done on a personal note. Try not to earn the wrath of authorities and colleagues in the work field. Do work with a long term-approach.
FINANCE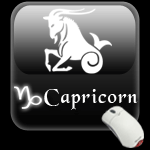 Your finances would improve a lot on a positive scale this year. If you put in much effort you can certainly increase your standard of living in your current society. Do not put all your eggs in one basket. Diversify your financial savings. Avoid rash decisions in the financial front. Though you seem to be well-versed in the financial area you might land up in troubled waters. An important financial deal towards the end of the year shall see you in a major revamped mode. Financial success is very close by.
LOVE
Your love life shall at last see balance and serenity this year. The last year particularly had been a turbulent period in the relationship area for you. But do not yield to any sort of flattering, instead be a source of guidance and protector for your loved one. Do show or explain your desires and wishes to your partner. A better harmonious period awaits you with your partner towards the middle of the year. Do not forget the road you had already travelled, past partners might be lurking around, hence maintain a note of caution.
HEALTH
Your energy levels need to be increased for better prospects in life. A general slow and steady approach is better else you would lose steam at the end of the race. Patience is much needed for this period as also a tab of your diet and exercise. Quit all the bad habits you have related to health. The end of the year shall see a new you thanks to your radical changes in the health front.