CAREER
Success is yours for the asking this year. Your greatest asset would be socialising nature that would help other's thoughts and ideals to coincide with yours. You would be able to achieve your goal this year in the professional field without much effort. Trust in your instincts and this would be the best time to excel in your field. You deserve to be appreciated by authorities towards the end of the year for the hard work put in.
LOVE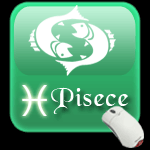 Your most romantic dreams in life shall yield fruits this year. The first few months shall ask for your compromise on your freedom as far as relationships are concerned. Do give what is due for your partner. The middle of the year shall see much magnetism in you which shall be able to keep the relationships going. But ensure that your partner is reliable to get along all through your life. Radical changes can be expected in this area during the end of the year. For those single ones out there, time is ripe to locate your ideal other half. Do think twice if you are planning to severe any relations. Split milk cannot be taken back.
FINANCE
Finances would be a source of concern during the year 2011. You need to change your attitude from carefree to cautious in this area. Keep a tab of what and why you spend and think twice about the future before digging into your purse.Expenditure related to revamping of your house might creep in towards the middle of the year. You are on your way to savings when a major dent appears in your financial balance. You cannot keep things as they are now. A better planning and cautious approach is needed in this area of your life throughout the year.
HEALTH
Your health would be at its best than the previous few years. This is thanks to your new satisfied emotional make-up. You are bound more by family ties than ever and this helps you to tick on a positive note. Certain digestive and nervous disorders are probable during the middle of the year but with minor impacts on your life. Take care of your diet and mental health for a positive and healthy 2011. Three cheers for a healthy you.