Conditions shall become favourable for you to enjoy and experience pleasure in all its forms. Your communicative nature comes in handy here with much freedom of thought and action.
CAREER
You might need to put in much effort into the career field this year than the previous years. Your ideas and energy need to focuses into positive directions for best results. Some hindrances from authorities and peers is forecast for the natives. You canoe be a master of all trades. Focus all your energy in one direction so that your interests see the light. A change of attitude would be much needed for professional growth. Some help shall come from those near you for your career development and future ventures.
LOVE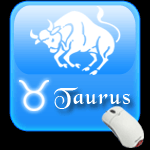 Your love life would be generally good for the year. But you need to put in dedication and maintain it with utmost care. Affection and expression of love should be coming naturally for you in this period. Sensuous moments are in for you this year with partner. Your dreams of landing in the land of love and warmth shall materialize finally. If single, the middle of the year shall see you all in the warmth of love or wedlock. An intense emotional period waits you. But beware of the mood changes of partner. A clear study of the personality of partner would be advised for the natives.
FINANCE
You are forecasted with a favourable financial season for the year ahead. Do avoid unwanted expenditure and anything that tempts you to spend unwontedly. Some expenses related to revamp of your place of dwelling is on the cards. The middle of the year would be particularly in your favour as far as your finances are concerned for the year 2011.
HEALTH
Your physical and mental health would remain satisfactory for most part of the year 2011, except for occasional hindrances now and then in the form of minor illnesses. Ward off unwanted tensions from life and focus your energy on the positive side of life. Recharge your life within and take healthy food and do not miss on your regular exercise routines that might bring you down in uninvited consequences.