Relationships are likely to stagnate without much fanfare.
CAREER
Your projects are likely to move in a o positive direction. Team efforts shall give good rewards hence go with the gang. A change of authority is likely for you this year which might hamper your performance. Do not heed to this and instead move in your own pace. Do some research in your area of interest which might be beneficial for the long run. General career trends seem to be satisfactory for most of the year ahead.
FINANCE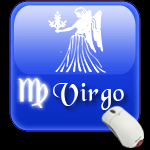 Much landed and material benefits shall come for you this year 2011. Financial progress is foreseen and important purchases are made towards the middle of the year. It night be the long awaited house or the luxury care that had been in your mind for long. Your audacity shall certainly pay you with rich dividends. Financial partnership shall do well especially with partner or spouse. Sit down and plan with him/ her of the future at large. A generally trouble-free year from the financial point of view.
LOVE
If single the year 2011 shall see you settle down in a comfortable married life or with a supporting partner. Possessiveness is likely to wreak havoc on your relationships and hence try to keep yourself cool. Do not make important decisions related to relationships instead make efforts to strengthen the bonds that have been already made. Doubts and misunderstandings are to be avoided at all costs this period for betterment of ties with partner/ spouse. Be optimistic on the love front though occasional hitches might creep in now and then. Bring out the passionate person in you.
HEALTH
Your energy levels would be high this year and so would be your spirits. But do not strain too much as you might end up losing steam towards the end of the year. You might think as if you are able to move mountains but even turning a mole would become a tireless job in the end. Nervous tensions are possible then. Make sure that you take a break towards the end of the year. General health remains satisfactory. Do take time to exercise and keep a tab of what goes in. Cut down on carbohydrates that might land you in trouble.