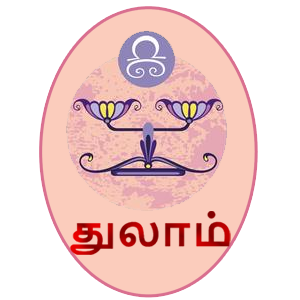 Career issues trouble you and some of you might lose your job too this transit period. Financials nosedive, frauds and legal issues stare at you. During this disappointing times, natives are advised to resort to spiritual pursuits for mental peace.
Health
Jupiter's transit to the evil house of 6th in 2022 would affect the general health and well being of Tula Rasi people. Worries and anxieties shall bother you. Natives stand to have troubles with the digestive system and fatigue would bring your spirits down. Stick to good food habits. Health of family members would also be a source of concern as unwanted expenditure would shoot up. Around the end of the transit period, some relief can be seen in this area.
Love/ Marriage
Jupiter transiting to the evil house of 6th is not a good position for the love and marriage prospects of Tula Rasi folks as the 6th house rules over separation. There would be unwanted misunderstandings and rifts during this transit period. Temporary separation from partner likely and this is not an ideal period to forge a new relationship. Do wait for the transit period to end if you ought to start anything new in love or marriage. Married natives would see troubles in their conjugal life and even begetting a child would be quite difficult this period.
Career
Jupiter transiting the 6th house which is an evil one is also not a favorable transit for the career prospects of Tula Rasi people. Your work life would be affected and there would be worries and anxieties with regard to your career performance. There would be incompatibility with peers and authorities in the work place. Your ventures would not materialize and performance in services field might not be that good. Do not resort to job switch this time and postpone all foreign relocation ideas for now. If you ought to get rid of the Jupiter transit effects, then you need to work hard and keep trying despite dismal situations.
Finance
As Jupiter transits the 6th house, natives stand to be affected in their financial life as well. Unwanted expenditure of all sorts come in and inflow of funds would be quite restricted. Losses, loans and bad debts continue to bother you. This is not a time to borrow funds or enter into any speculative deals. Stand away from all legal wrangling and real estate deals as trouble lurk around. If you are not wary, then huge financial setbacks would come for you this transit period.
Guru Peyarchi Palangal for 12 Rasis or Effects of Jupiter transit on the 12 Moon signs