Health
The transit of Jupiter in April, 2023 stands to affect the general health and well-being of Aries natives quite adversely. Unwanted medical expenditure would be a cause for concern. And Saturn would bring about worries and anxieties. Do not resort to any surgical procedure for the periods. Chronic patients would however get some relief during the periods. Preventive measures and good medical attention should be taken whenever the situation warrants the same.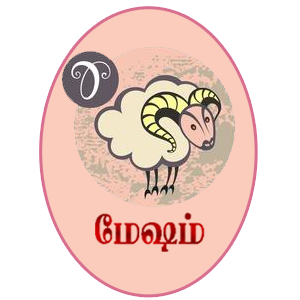 Love/Marriage
As Jupiter progresses with the transit, the natives would find troubles in their love and marriage. Hence it is better advised for those waiting to get married, to tie the knot as soon as possible, else delays and hindrances would trouble you. The Moon's nodes stand to affect your love prospects through the year. The single ones would have trouble in locating an ideal partner. There would be a lack of romance and a good connect with partner during the transit period. However those married would find the going smooth and some of them might be blessed with offspring as well this period.
Career
With this Jupiter transit, Mesha Rasi natives would have troubles in their workplace. There might be incompatibility with peers and authorities. Worries and anxieties would bother you. Some of you might even lose your job position during this transit period, hence be cautious. Keep a low profile and work hard to sustain your career position. A new job would also be eluding you these days. If you are keen to switch jobs, then the last phase of Jupiter transit would be a favourable time period. Not a time for foreign assignments as well.
Finance
The Jupiter transit that occurs during April 2022 would affect the finances of Mesha Rasi natives as well. Unwanted expenditure of sorts would bother you. Though there would be good inflow of funds, there would be always some resource scarcity. Auspicious events at home would ask for a major chunk of your finances during these days. Beware of financial frauds around and don't let bad debts bother you. Around the end of the transit period, your finances shall start to look up.
Guru Peyarchi Palangal for 12 Rasis or Effects of Jupiter transit on the 12 Moon signs