Some of your long-held ambitions would now materialize. You would reach new heights in career. Auspicious events like marriage and child birth likely in the family. This a is a good time to plan for your future. You earn repute in the society.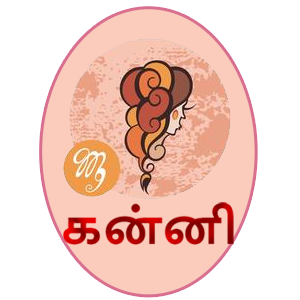 Health
As Jupiter transits the 7th house, Simha Rasi natives would regain good health after some tough times during the past transit. Those with chronic issues would see some betterment. Mental health and well being is also assured. Family members command good health and cheer. Follow good diet practices and keep yourself physically active during the transit period. Spiritual pursuits also help a lot.
Love
The transit of Jupiter in 2022 forebodes goodness in the love life or marriage of Kanni Rasi folks or those born with the Moon in the house of Virgo. All negative issues from your relationship would be removed, there would be ample scope for all sorts of reconciliation with partner this transit period. The single ones shall find a new match and this is also an excellent time to get married. Chances for conception of a baby is also better during this transit phase.
Career
Jupiter transiting through the 7th house promises goodness in the career of Kanni Rasi natives. New job opportunities come your way if you are vying for it. Your projects would be successful and you would have good rapport with your peers and higher-ups. Promotions, pay hikes and relocations are also most possible during this transit of Jupiter. Foreign career chances come for some folks. There would not be any delays and hindrances for your career pursuits. One of the best times to finally settle down in a comfortable job position. There might be some challenges , but you would come out unscathed.
Finance
Your finances look good as Jupiter transits this April. This is a good time to settle your finances and plan for your future. There would be good relief from losses, loans and bad debts. Inflow of finances would be better when compared to last year. This would be a good time to make high value purchases too. During the last phase of the transit, do expect a windfall of money. Bank on it and do not indulge. Giving some of your resources for charity and social causes which would be a good bet for this transit season.
Guru Peyarchi Palangal for 12 Rasis or Effects of Jupiter transit on the 12 Moon signs