Your growth or development in life would be hampered. This is not a good time for making high value purchases or investments. Be cautious of all your moves as some of it might turn out to be quite disastrous.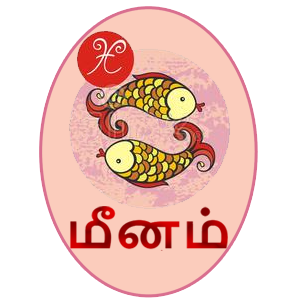 Health
Jupiter transit in 2022 stands to affect the general health and well-being of Pisces folks. However Saturn placed in a good position would help to maintain the same. Health of natives and family members needs utmost care through the period. Beware of much financial spending over medical bills. Worries and anxieties bother your spirits. Do not get addicted to any substance abuse these days as you would be tempted. Mental health also needs good care, beware of frauds and false friends who would drain your energy.
Love
Jupiter in the Ascendant house stands to affect the love prospects of Kumbha Rasi natives. There would be some tough times in your love and marriage. Beware of in-laws or friends interfering in your personal life. They might inflict lots of pains in your relationship. Some of you might land in a soup with the wrong partner. There are chances of being cheated by partner or he or she might stray away from you. Those in an affair would have a tough time convincing parents and elders in the family. Conjugal bliss shall elude those already married. Conception of a child would also be quite difficult these days. Avoid get married for now as it might end in a mishap for now. .
Career
The Career prospects of kumbha Rasi people stands to get affected with Jupiter transiting to their Ascendant house. Now you would have much pressure in your work place. Promotions are likely but some of you might get embroiled in controversies or office issues. There would be total incompatible relationship with peers and authorities in work place. You would not be able to concentrate much on personal life now. Hidden enemies and competitors would be an eye-sore in your career. You are likely to lose you repute in work place if not cautious during this transit phase of Jupiter.
Finance
This is not a favorable transit for the finances of Meena Rasi folks. Jupiter's transit to the Ascendant house would affect your current financial standing. Unwanted expenditure come from all quarters and your expenses go haywire. You stand to get cheated of your funds by even friends and relatives, beware. Your financial burden increases as also your loans and debts. Do not borrow beyond your means and stay away from bad debts these days. Not a good time to buy your home or car. Speculative deals would not yield good results. Be cautious when travelling as you are likely to lose your valuables. Avoid all financial risks and life a frugal life for now till the transit period ends when things start to look up.
Guru Peyarchi Palangal for 12 Rasis or Effects of Jupiter transit on the 12 Moon signs