Through the transit period, there would be many ups and downs in the life of the natives. Things will get a lot better later on though. This is a good time to make some important life decisions and to conduct auspicious events like marriage at home.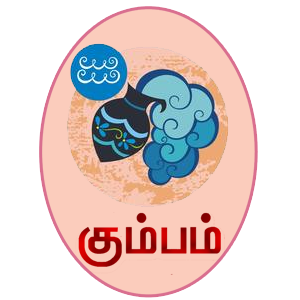 Health
Jupiter transiting to the 2nd house assures betterment of your health conditions if you had been going through some health issues earlier. Chronic patients would feel some relief, and health diagnosis would far better and accurate now than before. This is a good time to get off from some bad health habits that had been haunting you for some time now. Health of family members would do a lot better and unwanted medical expenditure comes down drastically.
Love
Jupiter transiting through the 2nd house of family and its welfare for Kumbha Rasi ensures that there would be betterment of your love relationships and marriage. Single native find it a good time to find a new partner or start a new relationship. This transit period is also a good time to get married if that has been on your mind of late. Those married would get better in their relationship with spouse and if they are aspiring to have a baby they would be able to conceive one during this transit. Love relationship that had been hindered would now get the approval of parents and elders in the family.
Career
As Jupiter transits to the 2nd house for Kumbha Rasi people, they would be able to see marked changes in their career life. Your pay packages get better and you would be able to perform better through the year. Promotions and relocations on the cards and your hard work would pay off these days. However malefic Saturn might interfere with your career pursuits through the period. Strive to hit a good balance between family life and professional life. There might be occasional delays and hindrances for your career when you would be tried and tested to prove your mettle.
Finance
For Kumbha Rasi natives, Jupiter or Guru transits to their 2nd house of finances during April, 2022 and this increases their financial standing. Inflow of funds would be good and you would be able to pay off your debts and loans. Some natives would get good money through legacy or career settlement this transit period. Unwanted expenses come down and luck and fortune are on the cards. This is a good time for real estate deals and you would make a good deal by buying your dream home or luxury car as Jupiter transits.
Guru Peyarchi Palangal for 12 Rasis or Effects of Jupiter transit on the 12 Moon signs