Virgo Love Horoscope 2023
---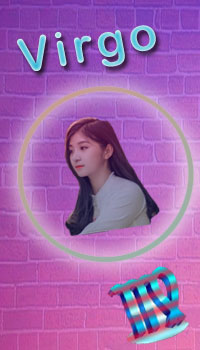 Some glad tidings are forecast in the love life of Virgos for the year 2023. There would be cordial atmosphere in your love and peace and harmony would prevail in your personal space. However do not rush over things nor take any impulsive decisions that might affect your love relationship and compatibility negatively. With the good support of your lover you would be able to tide over any difficulties that comes your way all this year.
Thanks to your love life your professional and financial standing would improve a lot. Much gains are on the cards owing to your partner. The first half of the year would improve the bonding you have with your lover and it improves the compatibility you have with each other. The second half of 2023 would be favorable to seal the relationship by way of marriage or so. There would be no dearth of love and romance for Virgos during the latter half of the year. Natives are asked to give their partner their own private space, they ought to breathe as well. Do not force anything on them, let them take their own time. Any sort of forceful action on your part, would bring about much incompatibility in your love relationship, hence be wary of your moves.
Virgo - Best and Worst compatibility signs for 2023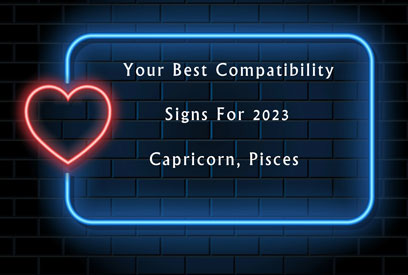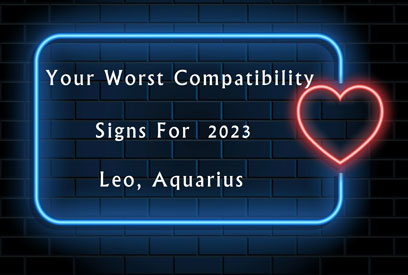 Virgo Love predictions for 2023
Virgo in love-2023 Virgos are set to experience some important changes in their love life this year. Dynamism would be the key and your relationship would be getting better by the day. Your feelings and romance with partner would reach a new high that family members might feel a bit left out at times.
Virgos also do note that your love life is not everything in this life, it has a whole lot of other things to offer. Hence if your going gets tough in the love front do not lose heart. Keep going with your professional aspirations and ambitions too. You know well as to how to balance your personal and professional life.
Virgo 2023 – Compatibility Advice
Physical contact increases closeness with partner, but learn to tell no when it exceeds the limit.
Do not get angry when an argument or misunderstanding crops up with partner.
Keep your cool and talk your heart out, this would solve most of your problems in relationships.
Learn to tolerate the behaviour of your partner, you ought to spend the rest of your life with him or her.
Always be punctual in anything connected with your love, procrastination kills your relationships.
Do not stay on the fence when it comes to taking an important life decision.
Let not your idea of perfection in everything interfere with your love life, it would bring about incompatibility with partner.