Capricorn Love Horoscope 2023
---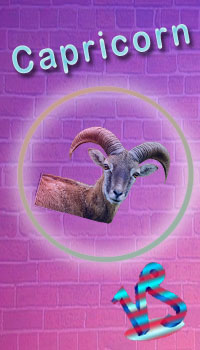 In 2023, Capricorns would be more focussed on their professional standing and family commitments that their love relationship would take a beating. This would create a serious rift for many resulting in permanent incompatibility. Natives are advised to be better equipped to handle setbacks in their love relationship this year.
Any sort of domination or alienation would further mar your relationship. For some their love partner would try to stray as well. More professional commitments and long distant travel would result in breakdown of your relationships. Constant engagements and periodic communication would be the only way to keep the fire alive. Your goal in life should be focussed towards a happy love or married life rather than material growth. Only a relationship where both stay intimate can stand the test of time these tough times.
In general, the year ahead is going to be a tough time for the love prospects of Capricorns. Not much conducive atmosphere would prevail. Hence bolster all your energy and strive towards improving your love these days.
Capricorn - Best and Worst compatibility signs for 2023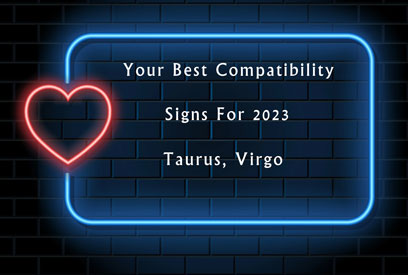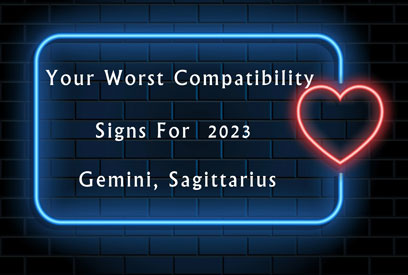 Capricorn Love predictions for 2023
In 2023, your hands would be full with much activity that your love life would become very difficult to handle. You would not have much time at your disposal for your partner or lover that it would negatively impact your relationship affecting comradeship and compatibility in the relations.
Do draw a line between your love life and the rest of your life. There would be opportunities to strengthen the bond with your loved one though. Do not douse the fire, keep your feelings and emotions for your lover intact. It would end on a positive note as the year moves on.
Capricorn 2023 – Compatibility Tips
Be optimistic of your love relationship, there is nothing more important than this in in the world.
Respect your partner and acknowledge his or her feelings.
At times learn to quickly divert yourself from professional to personal life.
Do not be cold in your relationship, this would further the incompatibility prevailing in your relationship.
Spend ample time with your partner, get much closer to your partner.
Do not be reluctant to solve any issues that might crop up with partner.