Aries Love Horoscope 2023
---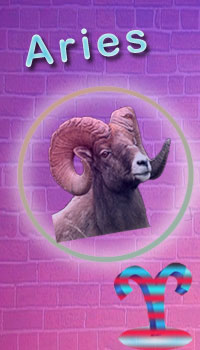 In 2023, Aries folks might encounter occasional disruptions in their domestic front which might lead to slight issues in their love life or marriage. However you would have possibly few problems and confrontations or misunderstandings with partner this year. Mutual goodwill and better understanding would hep you to resolve al major and minor love crisis.
The whole period would be quite a pleasurable period for you in terms of love. There would be mixed feelings and emotions. The first part of the year might present itself with troubles on the romantic side. However the second half of the year would be quite good for better bonding in love and marriage for Aries people.
Do cherish the good moments with your partner, take life one day at a time with your accomplice and make the best of your time together. But then be cautious and avoid any distrust on your partner. Stay away from all impulsive and complicated tasks that might mar your love compatibility through the period. Perfect harmonious relationship might haunt some Aries people through these days. At times your ambition and commitment in life might replace the romance you yearn to have with your partner. Try to strike a good balance here.
Aries - Best and Worst compatibility signs for 2023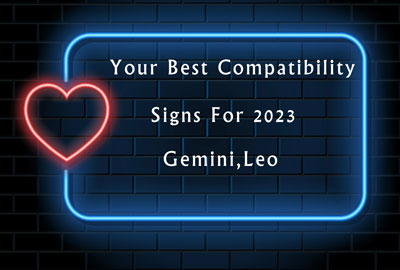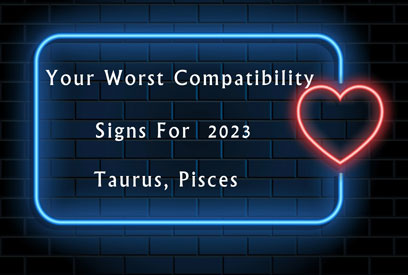 Aries Love predictions for 2023
Aries can count on a major change in their love life in 2023. There are high chances that something important would be happening on the love front, either you would be getting married or would be meeting the love of your life. Either way it is going to be a big breakthrough in life for Aries and they would be bestowed with happiness and compatibility with partner.
However Aries would find better love prospects only if they are single or alone. Those already in a relationship ought to be careful all this 2023 as there are chances of hurting their partner. And this might threaten the relationship. Hence natives are advised to avoid their fiery and impulsive nature in love for the period.
Aries 2023 – Compatibility Advice
Aries folks are asked for to control and to learn to navigate their feelings and emotions this year for better compatibility with partner.
Do know that like you, your partner also has his or her emotions to be let off occasionally.
Everyday make sure that some random act of kindness and love impresses your partner.
Always make constant discussions on varied topics that interest you both.
Lack of patience might mar your love relationship, hence take it slow.
Any sort of infidelity would affect your love life, so stay committed and true to your partner at all times.