Taurus Love Compatibility Horoscope 2018
---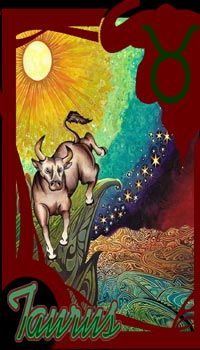 For the year 2018, love and marriage would be highly emphasized for Taurus natives. Though things would not be that rosy as it was in this area for the past few years, Taurus guys would have pretty compatible relationships to sail smoothly though.
Pluto would be in your 7th house this year. It is a planet of elimination and transformation and hence this would be a time when you need to prune your relationships. A good time when you can keep compatible relationships for yourself and get rid of the unwanted ones. Do not cling onto old, irrelevant unhappy, incompatible relationships.
Best and Worst compatibility signs for 2018
Your most compatible signs for 2018:
Cancer, Virgo

Capricorn, Pisces.
Your least compatible signs for 2018:
Leo

Aquarius .
Best and Worst love match signs for 2018
Best Taurus Love Match for 2018:
Sagittarius

Leo.
Worst Taurus Love Match for 2018:
Aquarius, Gemini

Sagittarius.
This year, you would be able to make just a handful of friends, but who are genuine and worthy. Your sensual and romantic side comes to the fore this season. Physical relationship means a lot to you this year than ever. Through the course of the year, you would be able to make your relationship more compatible with time. Partners would become less demanding and more romantic.
Some Taurus guys are in for a second marriage or relationship. But you would have your due share of troubles and turmoil through the course though.
Most of your love life would be a good lesson this year. With failures and moments of incompatibility you would be a step closer to your partner. There would be umpteen break-ups and patch-ups through the year for Taurus guys. Multiple partners would not work well for you this time period. Do not be reckless in relationships. You need time and effort to mature as far as relationships are concerned. For the year, love, affection and compatibility take the prime time of your life. Through the year you would be learning many lessons in compatibility and getting along in a relationship. Possessiveness and self-indulgence make take a toll on your compatibility with partner, beware.
The best compatible natives this year for Taurus guys are Virgo, Capricorn and Scorpio. They match you on an emotional and physical note. Leo and Aquarius would be the worst compatible partners for you this year. This is because Leo would be just too dominating and Aquarius would like to share your resources with just about everyone he or she knows and you are not one to bend on this. There would be constant fights if the Taurus guys hang out with a Leo or Aquarius this year.
You might get on well with yet another Taurus native on a sexual and romantic level, but once the honeymoon is over, issues of incompatibility would creep in. Gemini and Sagittarius people might be compatible with you this year, but it would be more financially-oriented. Aries and Libra guys seem to do well with you but becomes problematic after quite some time.
Cancers are good compatible partners for you this period as they complement you, and Pisces would love to share your love. In year 2018, the second half of the year is good for romance and compatible relationships with partner. In November though relationships might take a beating with Venus going retrograde. Social events likely to bring about your ideal partner this year. Saturn moving through your 8th house might bring in a partner who is more compatible and experienced in love for you. Quality matters a lot rather than quantity for you now through the year.
Related Links
---
• Taurus Love Compatibility Horoscope 2019