Pluto has been in Capricorn right from year 2008. This has changed politics and work ethics across the globe quite drastically. And Saturn joined Pluto in Capricorn during December 2017 and this conjunction has been long awaited.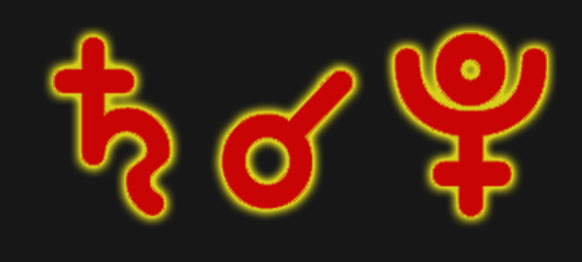 For the past one and a half years or so, we have been waiting for the conjunction of Saturn and Pluto. And politics and corporate life has changed quite phenomenally during the transit. The entry of Trump, Brexit, the #Metoo craze and LGBTQ community hogging the limelight have all happened during this time period.
The exact conjunction of Pluto and Saturn happens between the 5th and the 14th of January 2020. And this combination would be joined by Mercury and the Sun on the 12th and 13th. During these days we are to expect major changes or news related to politics and business across the globe. And the effect would ripple down to us individuals affecting our career moves.
And did you know that Pluto and Saturn are the most dreaded planets in our solar system? Saturn is known for limiting and causing fear while Pluto is a planet of extremes and distortion. Together they are a potent combination likely to cause chaos and hatred across the globe. Saturn and Pluto are very slow moving planets in the solar system. Saturn takes about 29 years and Pluto 248 years to complete one cycle across the zodiac sign. Hence their conjunction brings about some deep and intense changes around. They conjunct once every 33 to 238 years' period and they impact world events. And the conjunction of Saturn and Pluto would be for about two years when each of them go retrograde once during the period.
The precise dates of Saturn – Pluto conjunction period:
| | | |
| --- | --- | --- |
| Conjunction | Date | Sign |
| Start | Dec 22, 2018 | Capricorn |
| Exact | Jan 12, 2020 | Capricorn 23° |
| End | Jan 31, 2021 | Aquarius & Capricorn |
Things are never going to be the same again...
The conjunction of Saturn and Pluto in January 2020 would alter world events altogether. It brings together the reckoning power of Saturn and the purging power of Pluto. Hence this would mean a difficult time around, especially for those in power and those who are abusing it blatantly.
This deadly conjunction of Pluto and Saturn forebodes the crumbling of societal structures across the globe. It weakens world systems. There would be a major shift in power. Upheaval of sorts can be witnessed around, there would be rise and fall of governments, mass strikes and protests (the one in Hong Kong is just a starter !!) economic collapses and the like.
And a strong point to note here is that those who were born during the period of 1982 to 1983 and 1946 to 1948 ( previous Saturn-Pluto conjunction periods) would be leading the change. Old rules would be re-written for modern times. This conjunction would give suitable irreparable reward for those who have gone against existing methods of ruling. There might be some dark days that herald the birth of a new beginning.
Effects of the Saturn - Pluto conjunction
Economic crisis
The present economic system is built on the concept of consumerism and eternal growth, to be more apt is forecast to have an exponential growth. However this has become an addiction in world economic powers resulting in debts of unfathomable proportions.
Division in society
Mass protests and war-like situations would be seen. Particularly the tension between India and Pakistan would peak during the conjunction period. Not to mention the West Asian fights. There would be rifts in US and North Korean relationships. Some countries would be seen fighting at the tip of an iceberg. Certain dominant powers across the world would fall. Major global institutions would crumble or would be revamped. A new world order emerges.
Future Conjunction - The triple conjunction of Saturn - Pluto in 2053 - 2054
Exact conjunction dates:
• June 15, 2053
• July 10, 2053
• February 2, 2054
The next conjunction due between Saturn and Pluto would be a triple conjunction and it takes place in the period 2053-2054. Then there would be a major change in the world order. The earlier conjunction of Saturn and Pluto took place between 1941 to 1945 when there was the outbreak of wars. Though such an event is ruled out for now, be prepared as there might be major breakthroughs in technology and artificial intelligence taking on over the human brains.
Related Links
---
• Astrology Resources for 2020