Eclipses are generally found to bring about major changes and cleansing in our lives. The Mercury retrograde happening now would cleanse our souls and bring about a mental and emotional make- over in our lives. A good time to root out negative thoughts that hinder our development in life. This Mercury retrograde season also helps to identify what is holding back you in life this season.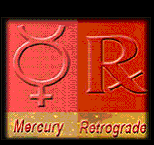 Mercury retrograde in Virgo brings about a sense of negativity around, selfishness and fears. Mercury opposite to Neptune would depress our souls and confuses us. There would be miscommunication all around. Not a good time to make important decisions regarding personal and professional matters. Stay clear of frauds and scandals.
During this retrograde motion, Mercury is in sextile relation (60 deg) with Venus. This would bring harmony around and reduce the stress caused by Mercury retrograde. Love and warmth would linger around in this time. Mercury is in opposition to Neptune which might bring about tension and strain in our lives though.
Mercury then goes direct on 5th September at 28 degrees Leo. The shadow period then lasts for about two weeks when finally Mercury bids adieu to this retrograde cycle on September 19th. During the shadow period love issues and financial troubles can be sorted out. For time Mercury is in conjunction with Mars which helps you to focus more on life and thinking. But then Mars gives an impulsive and aggressive push, hence beware.
The direct station of Mercury is at 28 degrees Leo where the solar eclipse of August 21st takes place. This brings about major changes in our personal lives and on a mundane level too. Expect major shake-ups in political fronts across the globe.
Mercury next goes retrograde in December between the 3rd to 22nd at 13 degrees to 29 degrees of the zodiac sign of Sagittarius.