Taurus is an earth sign. It governs stability and financial matters. Mercury retrograde in Taurus signifies widespread instability in all matters. Not only this, but whatever agreements, in person or on paper, that you will make will be disadvantageous.
The bull avoids and hates change. It is a fixed and stubborn sign. Due to Mercury retrograde in Taurus, major changes are in store for many of you. They could be good or bad, depending on the situation.
Furthermore, you could face stubborn and irrational attitudes from your partner, family, or friends.
Taurus is all about comfort zones, luxury, candlelit dinners, fine wine, and evening parties. With this retrograde in Taurus, you would feel irritated. The retrograde might push you out of your comfort zone. Not only this, but avoid visiting salons and spas, or you could run into a dire situation.
You might also feel lazy and laid back. You might see your plans disrupting. Communication would be difficult at this time. Also, you would lose sight of your goals.
Dos and Dont's
• Stay patient.
• Do not try to resist change because you can't anyway.
• Stay calm when you are pushed out of your comfort zone and embrace graciously whatever life throws at you.
• Exercise to tackle laziness.
• Do not form any agreements or purchase property.
• Keep your finances under check.
• Deal with the irrational behavior of your loved ones calmly.
• Try to focus on the long-term goals.
• Reschedule your meetings.
• Wear blue color to enhance communication, and keep yourself calm.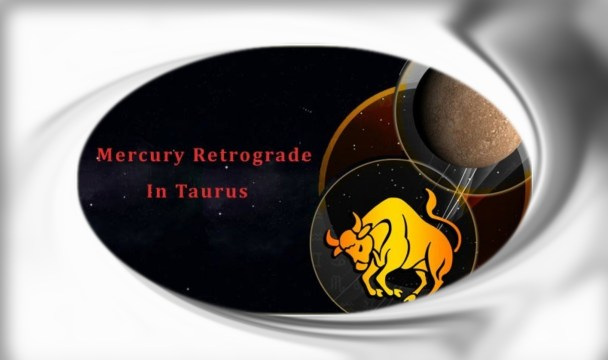 April 2023 Mercury Retrograde Effects on the zodiac signs
Effects on Aries
Aries, avoid quarreling with your bosses, or else they could withhold your salary. Also, avoid gambling, as you might lose your finances. A professional change might be in store for you. You might switch jobs. Avoid traveling as you might face accidents.
Effects on Taurus
Taurus, you will face health issues, especially dental problems and nervousness. You would also face trouble with your elders. Not only this, your finances would be bad. Students of engineering and medicine will have to work extremely hard to reap results. However, this retrograde will be favorable for your traveling. Many of you would be traveling to holy places. Exercise more often, look after your health and keep your temper under check.
Effects on Gemini
You would reap financial gains, Gemini. Even the smallest opportunities could reap greater benefits. However, this retrograde period proves to be unfavorable for your career prospects. Stay alert and well-composed. Avoid quick decision-making.
Effects on Cancer
Cancer, this retrograde period will be very helpful if you want to lose weight or get in shape. Dig out those exercise mats, and get started! Your financial and career positions will also advance. However, you won't be able to travel much. Cancer students would find it hard to focus.
Effects on Leo
Leo, if you are suffering from any sickness, this retrograde will relieve you. Everything will be fine in your career too. However, you will feel insecure and might change your job. Travelling and educational pursuits will be favorable. Do avoid arguments with your significant other. Your relationship could be in murky waters.
Effects on Virgo
The ones affected with piles shall be careful about their diet. Also, any common cold could turn into something serious. Be cautious dear Virgos! Your family might face some negative situations. Keep calm. Don't panic!
Effects on Libra
Libra, your health shall be fine, only if you do not over-exert yourself. Also, avoid making any financial investments as you could be prone to some serious losses. You might be shifting homes. The happy news Libra, traveling abroad could be favorable for whatever purpose you make the travel!
Effects on Scorpio
Scorpio, this retrograde phase of Mercury could cause your relationships with partners, friends, and family to deteriorate. Keep your investigative nature under check and avoid any confrontation. Also, those of you who have children would be disturbed due to them. Your children might indulge in fights. Talk to them patiently.
Effects on Sagittarius
Sagittarius, look after your eyes. You might develop some eye infections. Also, your financial matters won't be in your favor. If you are engaged in any litigation or legal dispute, it might be decided against you. Your career prospects would be at stake. The most better direction for you is west if you plan on changing any jobs.
Effects on Capricorn
Capricorn, you will be glowing during this retrograde period. Eat more fruits and veggies to further your health. You will feel active. However, with regards to your finances, the ones dealing with interstate associations or foreign countries might face some issues. The rest shall be okay for you Capricorn natives. Spend more time with your partner.
Effects on Aquarius
Arts, journalism, and accounting Aquarius students will have to put in extra effort to succeed. Professional Aquarius natives won't be gaining much resources either. However, for Aquarius of all ages, your travel prospects would be favorable. You would be making travel via rail or air!
Effects on Pisces
For the emotional fish, this retrograde won't affect health and wealth. However, you might face professional discomfort. Your go-to contacts won't be of any use either. Stay calm and don't overthink. Also, avoid traveling as it won't be favorable. However, you would be in smooth sailing with your friends, family, and significant other. Make love with your partner. Winks!
Learn more about 2023 Mercury Retrograde
To watch our videos on all Zodiac Signs:

Related Links
---