Mercury Retrograde in Libra
• Libra is the star sign of grace, charm, diplomacy, and beauty. Due to the Mercury retrograde in Libra, all these elements will be off-balance. You will have to accept your original physical attributes. Avoid having any makeover, or you will face dire consequences. 
• All the growth and personal development will go haywire. Instead, spend time with yourself and refresh your body and mind. Watch movies or read some books.
• Do not embark on anything new. Libra also represents paperwork, internet, telephone calls, and emails. Thus, all the work-related stuff will be an offshoot. Decision power will be less. Hence, avoid making big decisions or taking financial risks.
• This retrograde would put the spotlight on relationships. Your behavior would determine how they will work out for you. Retrograde will also cause you to become manipulative.
• Libra also reflects inner desires, wishes, and passion. Hence, the retrograde will cause you to become an introvert. Your deep hidden desires will surface. Be careful, and keep yourself under check.
Mercury Retrograde in Virgo
• Virgo rules public health, employment matters, and mental health. It is a detail-oriented sign. The Mercury retrograde in Virgo could give rise to pandemics like COVID-19, if what we are going through is not enough !!. Look after your physical and mental health. Avoid going for any surgery.
• Equipments will break down. Consignments will be delayed. Keep your cool. You will face problems at work. Make sure to re-check your work before delivering it.
• Your co-workers will be agitated. Think before you speak.
Signs most affected by this retrograde
• Libra (Moon sign)
• Gemini
• Aquarius (Moon Sign)
• Virgo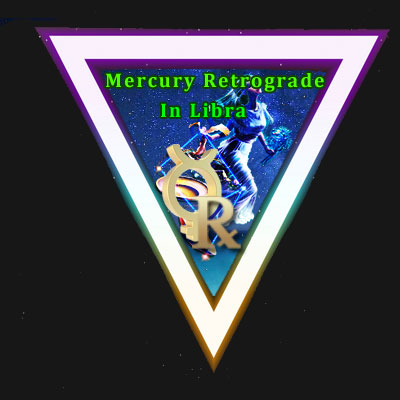 September 2022 Mercury Retrograde Effects on the zodiac signs
Effects on Aries
Aries, you will face changes in your social life, positive or negative, depending on your actions. So spread positive energy. A few complications in various spheres of your life might arise too. However, don't worry, you have got this. Spend quality time with children, friends, and family.
Effects on Taurus
Taurus, you might feel nervous without any specific reason. Make use of spirituality to eradicate this nervousness. This retrograde will present you with new opportunities, breaking you free of your monotonous routine. Also, your career and social life will be enhanced. Fasten your belts and stay ready for the ride!
Effects on Gemini
You will face financial problems. Also, don't undergo any surgeries, dear Gemini. Rest shall be fine.
Effects on Cancer
Cancer, although you will be very energetic, you will face delays. Your trips might be rescheduled, consignments might be delayed, or finances might be stuck. Stay patient, and instead form new hobbies to vent out your energy.
Effects on Leo
Leo, this Mercury retrograde will be a dark and boring period for you. You would feel depressed. Hang out with your friends and indulge in yoga or any sort of meditative works.
Effects on Virgo
You are one of the star signs which will be most affected by this retrograde. You will also face financial issues like Gemini. You might have some successes during this time, but they might be partial. Lay low and stay patient.
Effects on Libra
Libra, your emotions will be out of balance. Don't lash out at your close ones, rather spend time with yourself and exercise.
Effects on Scorpio
Scorpio, you will be highly motivated during this retrograde. You can find a new date! Spend a lot of time with friends and family. However, stay focused on your career too.
Effects on Sagittarius
It will be a difficult time to keep work life and social life on par with each other, Sagittarius. You will also feel curious, which you can employ to your benefit.
Effects on Capricorn
You will face hurdles due to this retrograde, dear Capricorn. You must control your finances and thus, work hard to do so.
Effects on Aquarius
This retrograde will push you to make some important decisions regarding partner, friends or family. Think carefully before doing so, Aquarius.
Effects on Pisces
Pisces, you will feel agitated. However, otherwise, it will be a good time with regards to all life fields for you as long as you are high on motivation and going with the flow.
Learn more about 2022 Mercury Retrograde
Related Links
---