The retrograde phase ends in Taurus at 26°05' on 3 June 2022 at 8:00 am Universal Time.
The post shadow period ends at 4°51' on 18 June 2022 at 10:46 pm Universal Time.
MERCURY RETROGRADE STARTS IN Gemini
Mercury goes retrograde in Gemini on 10 May 2022, causing chaos in the Third House and matters dealt with by this house such as communication, delay in transport, and travel. The communication gap will increase amongst people. Communication will be ambiguous. Also, people will misunderstand each other. Many people will date wrong partners, and later will get betrayed. Many Exes will resurface as well old friends will re-enter your life.
Mercury in Gemini will be very intense as it is the ruler of the house of Gemini. It connotes diplomacy. However, during the retrograde, emotional turmoil will be high. People will be brutally honest, causing a lot of hurts. Gossiping will be at its peak, and too much drama will ensue. People will behave inquisitively, poking noses in matters of others. Many will be nostalgic, and visiting times from the past. There will be numerous or zero phone calls, and important mails will be misplaced.
During the retrograde dates, many trips will be rescheduled. Flights will be delayed, and many plans will be canceled. Due to this trains, ships, or airplanes might disappear or meet a tragedy! Internet will be slow, and technology gadgets won't work efficiently.
What to do during the retrograde in Gemini?
• Be patient.
• Maintain a healthy relationship with your partner and avoid your Exes.
• Maintain yourself spiritually. Pray more often.
• Stay away from gossip mongers.
• Follow your daily routine religiously, and avoid a lot of communication to avoid miscommunication.
MERCURY RETROGRADE ENDS IN Taurus
The retrograde Mercury then transits to Taurus, and the retrograde period ends there on 3rd June 2022. Taurus is a slow, stable earthy sign. Thus things around you would be slowed down. You will be lazy and clumsy. Mood swings will be at their peak. Moreover, the presence of Uranus in Taurus would mark an abrupt turn of events and happenings. Taurus rules the banking sector and hence there might be chaos in financial markets across the globe. Money matters will be slow and your judgement regarding financial matters will be shallow.
Important Dates to remember during the retrograde
Mercury transits Taurus from:
27th April 2022 to 29th April 2022
24th May 2022 to 13th June 2022
What to do during the retrograde in Taurus?
• Take your time to think things through before acting.
• Work on self-grooming.
• Do not overspend.
• Stay ready for sudden happenings.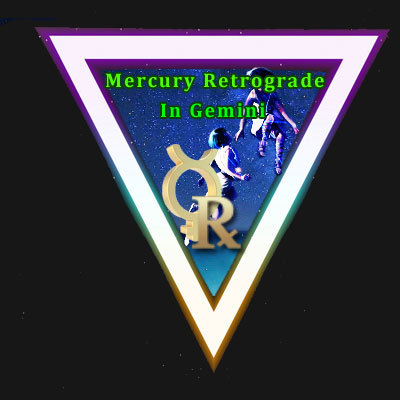 May 2022 Mercury Retrograde Effects on the zodiac signs
Effects on Aries
A few changes will occur in life but don't worry, they will be minor. Spend time with yourself and take a vacation.
Effects on Taurus
Misunderstandings might arise in all spheres of your life. If you carefully avoid them, you would succeed in all spheres, especially your career.
Effects on Gemini
Be alert during the retrograde phase. Time will be good for vacation in the first two weeks of May. However, you might face delays, and plans will cancel during the rest of the retrograde. Dear Gemini, be patient!
Effects on Cancer
Cooperate with others to avoid any conflicts in personal and professional spheres. The rest shall run, smoothly.
Effects on Leo
Do not make rushed decisions, think before you leap. Dear Leo, stay calm, or else you will encounter misunderstandings in your relationships.
Effects on Virgo
The retrograde phase won't affect you much. You have a lot many surprises in store for you, especially from family and career. Avoid unnecessarily sticking with your friends or partner, or else your relationship could suffer. Give them their space.
Effects on Libra
Libra, you will face some instability during the retrograde. Stay calm, and the rest shall flow nicely.
Effects on Scorpio
You will be busy for most of the retrograde, Scorpio. Do not indulge in drama and gossip around you.
Effects on Sagittarius
Sagittarius, you will face career-related issues, so hold your horses, and go slow. The rest will flow fine for you. Have fun!
Effects on Capricorn
You will feel anxious and irritable. Keep yourself under check, else your friendships and productivity will suffer, dear Capricorn. Exercise a lot!
Effects on Aquarius
Aquarius, your jealousy will be at its peak during this time. Keep it under check, and spend more time for yourself.
Effects on Pisces
Pisces, you will face hurdles from family and career. Run to your friends for a shoulder to cry. Your little gang will be your support system during this retrograde. Hang on, you will be fine!
Learn more about 2022 Mercury Retrograde
Related Links
---