The retrograde phase ends in Capricorn at 24°22' on 4 February 2022 at 4:13 am Universal Time.
The post shadow period ends at 10°20' on 24 February 2022 at 6:00 am Universal Time.
MERCURY RETROGRADE STARTS IN AQUARIUS
Mercury will go retrograde in Aquarius on 14 January, 2022 causing upheaval in communication, relationships, and social life as Aquarius rules these fields of life. This retrograde will bring forth the true faces of people around you. There will be misunderstandings in friendships. A lot of bickering amongst friends and other relations will occur. The communication will be unclear and it will be hard to put through your message without being misunderstood. Technology breakdowns could also occur. Keep your cool and deal with such scenarios patiently. There will be a lot of frustration and everything will seem negative. Hence, think before you speak or act. Try to spend more time with yourself and review your plans because all dreams coming true is impossible.
MERCURY RETROGRADE ENDS IN CAPRICORN
The Mercury retrograde then transits into the sign of Capricorn and the direct station of it starts on 4 February 2022. Capricorn is an earth sign thus reflects stability and balance in life. However, mercury retrograde in Capricorn would cause a lot of imbalance in life. You would lose old jobs. Commitments will go haywire. Stability and mental peace will be lost. This time period will affect professional and political matters, affecting people appointed at higher stations such as Prime ministers and Presidents. There will be a drastic change in world politics during this time. Some major sports premiers will be rescheduled.
In these times, it is highly forbidden to form any sort of verbal or paper agreement as Capricorn also deals with property matters. Do not launch any new project, music, or website. Immigrants and emigrants will also face hurdles. Never indulge in anything big during Mercury retrograde. Instead, rearrange your room or your cupboards. Give a lot of charity. You might even find lost and long-forgotten belongings while rearranging your stuff. Spend more time with your family. Going on a vacation is a good idea.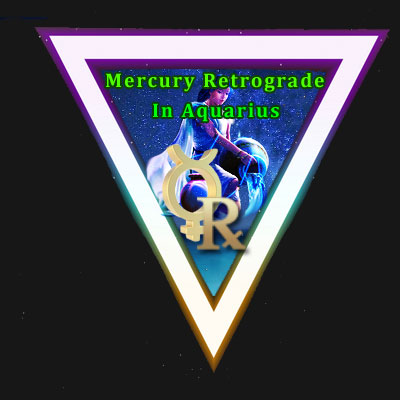 January 2022 Mercury Retrograde Effects on the zodiac signs
This Mercury retrograde will also affect the zodiac signs separately. Find out how the signs would fare during this Mercury retrograde period.
Effects on Aries
Aries will face numerous work-related and social life issues. They will be misunderstood. Aries shall try to accumulate positive energy to solve and avoid these hurdles. Spend time with yourself or maybe take a vacation, Aries.
Effects on Taurus
Dear bull, you should avoid anger or stubbornness during the retrograde period. Try to maintain your calm as true faces of those around you will be revealed. Relationships, careers, and friendships could be in murky waters. Try to play safe and think before you speak.
Effects on Gemini
Gemini, you would face social problems, and your spirits will stay low. Try to keep them high by indulging in your favorite activities, and avoid falling into nostalgia which would cause confusion and gloominess. Get a lot of physical activity.
Effects on Cancer
The retrograde period shall go fine for Cancer, if they do not try to control anything. Dear crab, go with the flow, and avoid poking your nose in others' matters. Just try to mind your own business.
Effects on Leo
Leo will be extremely busy during this retrograde. They would hardly find time to make any decisions. This will cast a negative impact on their career, friendships, and relationships. Also, they will feel anxious and energized at the same time. A Leo should chill, exercise, and maintain their calm.
Effects on Virgo
The Virgo will start this retrograde in some confusion. Virgo shall try to lay low throughout the retrograde to avoid any wrong decision-making because they will be unclear on what they are doing.
Effects on Libra
Libra's confidence and creativity will be at their peak. It will give them the energy to plan for the year 2022. However, their social life will be shallow, so they shall spend more time with themselves. The retrograde period will go fine for them as long as they compromise.
Effects on Scorpio
Scorpio will start the retrograde period with an inquisitive mind. They will be indecisive. They shall thus try to avoid indulging in matters of others. Dear Scorpio, try to keep your curiosity under check.
Effects on Sagittarius
Sagittarius will be very confident, energized, and inspired during this time. However, they should not be overconfident. Try to make decisions and choices with extreme caution. Listen to your gut feeling.
Effects on Capricorn
Dear Capricorn, don't take any risks as issues could arise. Also, relationships will be at stake during this retrograde, so spend more time for yourself.
Effects on Aquarius
Aquarius should not make hasty decisions and think before they speak to avoid problems. For the rest, they shall be fine and will be highly energetic.
Effects on Pisces
Pisces would be at their emotionally low period during this retrograde phase. They are advised to stay away from any negative indulgences during this phase. Pursue your creative abilities to expend your energy.
Learn more about 2022 Mercury Retrograde
Related Links
---