Cancer is easily hurt, unless the peace-loving Libra is provoked. Libra will appreciate Cancer's natural desire to love, and protect but sometimes will impose on the Cancerian's desire to give. Due to excess of emotions of Cancer, Libra's balance between emotions and reasons may be disturbed. The secret of heavenly happiness comes from complete captivating communication. When each half of a partnership is receiving those sexy signals loud and clear on their romantic receivers, the airwaves of amour will be pulsating with pleasure.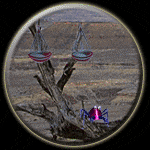 A Cancer girl cannot get well with a Libran man. She would be always nagging and crying an dfull of emotions. But the Libran man needs some peace and happiness that he shall go out in serach of true love.Oddly enough, things take a turn for the better when the sexes are swapped.
Aries (Mar 21-Apr 19)
Taurus (April 20 - May 20)
Gemini (May 21 - June 21)
Cancer(June 22 - July 22)
Leo (July 23 - Aug 22)
Virgo (Aug 23 - Sept 22)
Libra (Sept 23 - Oct 22)
Scorpio (Oct 23 - Nov 21)
Sagittarius(Nov 22-Dec 21)
Capricorn (Dec 22 - Jan 19)
Aquarius (Jan 20 - Feb 18)
Pisces (Feb 19 - March 20)
---
In general the above Generic compatibility analysis hold good for all zodiac signs. If you are looking for in-depth compatibility analysis or if you are a professional astrologer the below analysis of Zodiac signs Compatibility - between different gender of zodiac signs will give you detailed answer. Click the below link to learn more.
Sign Compatibility for Other Zodiac Signs