General
During this year of the sheep, those born under the animal sign of snake shall find their relationships a little harder and trickier to handle. However you need to cling to your family and friends as they keep you grounded. In spite of life's hardships they can give you comfort and solace.
Though friends would be helpful in life during this year, it is best advised to go single with your ambitions and other activities. Some kind of restlessness can set in during the course of this year and this can be rectified by pursuing social and charity-based works. Going out on small pleasure trips with family shall go a long way in comforting you in times of low energy levels.
Love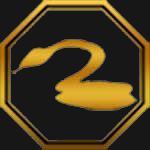 For this year of the Sheep, snake natives should be cautious in their romantic moves. Any type of aggression on your part shall backfire rending your relationship invalid. This is a time when your relationship would be tried and tested for the worst in life. This is not a good period for you to enter into a committed relationship like marriage. Hang on to your present partners and let the year pass off for the better.
Career
During the year of the Sheep, you would face trials and tribulations in your career field. You would face much opposition and criticism from authorities and peers in your workplace. Patience and commitment shall get you through the year without any major harm. Control your sensitive nature and emotions as the reward waits you for the year end.
Finance
During the year of the Sheep, Snake people would be made to make major risky decisions in the financial field like speculations and gambling. But make sure you do not burn your fingers. Weigh the pros and cons before venturing into this area. Do not take impulsive decisions as this might land you in trouble. But for this, your financial standing would be generally good for the year.
Health
In the year of the Sheep, snake personalities could face some health issues. You need to take stress and strain out of your life for your healthy well being. Improve your exercises and diet controls in order to keep your general health satisfactory.