South, East and the South-East are the lucky directions for the natives. Those born in the year of the Sheep are very creative and artistic. They are very delicate and sensitive personalities. However they are insecure when it comes to love and relationships. They are shy and hate confrontation of any sort. Sheep people are pessimistic and are always burdened with worries and anxieties. They are found to be lazy and give much importance to their appearance. Sheep individuals are indecisive and like the psychic studies. Many famous astrologers are born under this sign.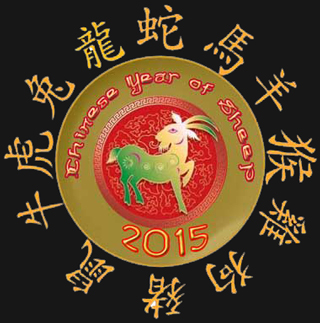 Sheep Traits Sheep Celebrities
They are completely disorganized in their lives. Yet they are very romantic and gentle in nature. Being the 8th animal sign under Chinese astrology this is a lucky sign that brings prosperity and peace to all. Sheep people are usually of the middle class and understand life and its consequences. Most of the people born in this year of Sheep have a humanitarian bend.
The Strengths of the Sheep:
Sheep natives are highly intelligent and are adept in handling business matters. Though they do not plan their lives they can adapt to the changing scenario. Natives and mentally and physically strong and go for outdoor adventure activities. They are artistic and are lovers of beauty in all its strength. They love a balanced lifestyle. They are not extravagant but do spend some for a cozy living. Sheep people make good trustworthy friends for life. They are very religious and have belief in the occult sciences.
The Weaknesses of the Sheep:
Sheep people are anxious and are always burdened with worries and anxieties in life. They are very pessimistic. They are emotional and sensitive about life. When they are unhappy they do not vent it out and have it for themselves. They are highly dependent on those around them.
Compatibility for Sheep
The best matches for a Sheep are individuals who were born in the Year of The Rabbit, The Year of The Horse or The Year of The Pig.
Celebrities Born In The Year Of The Sheep
Mark Twain, Muhammad Ali, Barbara Walters, Nicole Kidman, Amy Lee, Clair Dianes, Judy Davis, Kate Hudson, Veronica Lake, Jamie Foxx, Brandy and Julia Roberts
Other Sheep Years
1907, 1919,1931,1943, 1955, 1967, 1979, 1991, 2003, 2015
Year 2016 would be the Year of the Monkey
(xin nián kuái lé) Happy Chinese New Year