During the year 2018, Mercury goes retrograde for three times as below:
• March 22 - April 15, 2018 In the fire-sign of Aries.
• July 25 - August 18, 2018 In the fire-sign of Leo.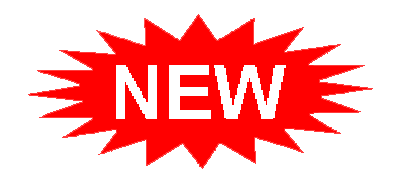 Mercury Retrograde in Leo - 2018
• November 16 - December 06, 2018 From the fire-sign of Sagittarius to the water-sign of Scorpio.
During a retrograde period, it is not a good idea to push forward any practical venture. It is better to prepare for it rather than doing it and to move ahead later with the direct phase of Mercury.
Mercury goes Retrograde three times every year. As it slows down before the Retrograde period, we call it the Pre-Retrograde. Mercury starts losing power then and hence new ventures cannot do well in this period. Then there is the Post-Retrograde when Mercury picks up or gains speed but is still moving slowly enough to cause a slow progress in the projects undertaken. During the Mercury Retrograde period it is best advised not to venture into any new territory and to stay put. Actually Mercury keeps going around the Sun, always in the same direction and more or less at the same speed. Knowing the Mercury retrograde periods can help you to plan your ventures in advance so that they do not go off-track.

Mercury Retrograde! is an astrological app designed to help people determine if Mercury is Retrograde or Direct and when it is going to happen.It graphically shows where Mercury and Earth are in relation to each other and correct Zodiac houses. A color coded calendar counts down the days until future Retrograde/Direct events.


For the first time in 2018, Mercury goes retrograde in the sign of Aries in March
When Mercury turns Retrograde in the house of Aries it would be fiery in nature like the nature of the sign itself. There would be confusions, contentions and antagonistic approach to all issues. Some sort of exaggeration would be involved in all matters. Mercury in Aries indicates clever thoughts but mental discipline is a must. The mind goes into an oscillation mode and there would be a tendency to jump into conclusions without any forewarning or forethoughts. There would be temper tantrums and nervous disorders. Massage and meditation could do well it give some relief.
Then Mercury goes retrograde in July in the sign of Leo
When Mercury is retrograde in the house of Leo, people's high aspirations and ideas would be put to great test. There would be confusion of sorts over the same. People would be found to lose their temper more often than when Mercury is retrograde. Those in power and authority are likely to make major blunders resulting in utter chaos in the country. Love issues are likely to hot up in this period. Also make sure that children and elders are not given way for over -indulgence in anything. Speculative deals of sorts are to be put off for this period. Disorders related to heart are likely to creep in during this time, hence maintain a tight vigil over your food and other habits.
Finally Mercury goes retrograde in November in the house of Sagittarius
With Mercury being retrograde in the house of Sagittarius there would be some troubles and hindrances in the field of education and higher studies. Travelling would be delayed and hindered and there would be a clash of different cultures. International rifts between countries and dignitaries are also expected. Communications are likely to break down when most needed. Generally politics seems to be disrupted much as also the field of arts. Trade deals seem to fall apart but patience shall bring it across once Mercury turns direct.
2018 Mercury Retrograde Guide
- Pre Retrograde
- Retrograde
- Post Retrograde
JANUARY - 2018
S
M
T
W
T
F
S
1
2
3
4
5
6
7
8
9
10
11
12
13
14
15
16
17
18
19
20
21
22
23
24
25
26
27
28
29
30
31
FEBRUARY - 2018
S
M
T
W
T
F
S
1
2
3
4
5
6
7
8
9
10
11
12
13
14
15
16
17
18
19
20
21
22
23
24
25
26
27
28
MARCH - 2018
S
M
T
W
T
F
S
1
2
3
4
5
6
7
8
9
10
11
12
13
14
15
16
17
18
19
20
21
22
23
24
25
26
27
28
29
30
31
APRIL - 2018
S
M
T
W
T
F
S
1
2
3
4
5
6
7
8
9
10
11
12
13
14
15
16
17
18
19
20
21
22
23
24
25
26
27
28
29
30
MAY - 2018
S
M
T
W
T
F
S
1
2
3
4
5
6
7
8
9
10
11
12
13
14
15
16
17
18
19
20
21
22
23
24
25
26
27
28
29
30
31
JUNE - 2018
S
M
T
W
T
F
S
1
2
3
4
5
6
7
8
9
10
11
12
13
14
15
16
17
18
19
20
21
22
23
24
25
26
27
28
29
30
JULY - 2018
S
M
T
W
T
F
S
1
2
3
4
5
6
7
8
9
10
11
12
13
14
15
16
17
18
19
20
21
22
23
24
25
26
27
28
29
30
31
AUGUST - 2018
S
M
T
W
T
F
S
1
2
3
4
5
6
7
8
9
10
11
12
13
14
15
16
17
18
19
20
21
22
23
24
25
26
27
28
29
30
31
SEPTEMBER - 2018
S
M
T
W
T
F
S
1
2
3
4
5
6
7
8
9
10
11
12
13
14
15
16
17
18
19
20
21
22
23
24
25
26
27
28
29
30
OCTOBER - 2018
S
M
T
W
T
F
S
1
2
3
4
5
6
7
8
9
10
11
12
13
14
15
16
17
18
19
20
21
22
23
24
25
26
27
28
29
30
31
NOVEMBER - 2018
S
M
T
W
T
F
S
1
2
3
4
5
6
7
8
9
10
11
12
13
14
15
16
17
18
19
20
21
22
23
24
25
26
27
28
29
30
DECEMBER - 2018
S
M
T
W
T
F
S
1
2
3
4
5
6
7
8
9
10
11
12
13
14
15
16
17
18
19
20
21
22
23
24
25
26
27
28
29
30
31
Related Links
---