MOON SIGNS COMPATIBILITY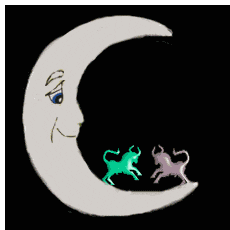 Your two moon signs are very close together in Conjunction ( 0deg). There is only a small chance that you may get along, however since you both share the same traits, your Taurus Moon traits will be heightened and this may make the negative aspects appear stronger.
For Taurus this could mean you both appear to be overly cautious, stubborn and somewhat self-indulgent. You may share some common understanding, especially from a feeling aspect, however your Moon signs indicate that you may be too much alike to get along.
Aries I Taurus I Gemini I Cancer I Leo I Virgo I Libra
Scorpio I Sagittarius I Capricorn I Aquarius I Pisces
---

Taurus with Taurus
Compatibility Score- 2/10