MOON SIGNS COMPATIBILITY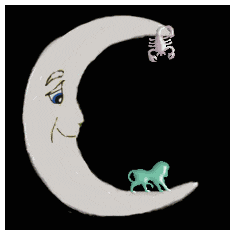 Your two moon signs are 120 degrees apart in a Trine angle. There will usually be a great understanding and respect between the two of you in this relationship. It is highly likely that you will both have similar desires and motivations. You may share a great understanding, opinion and have tremendous respect for each other. Your Moon signs indicate that you are very well matched.
Leo is typically a Moon sign of high spirits, enthusiasm, warmth and egotism, whereas Scorpio is a Moon sign of mysterious intensity, brooding and strength with a need to control. There is usually a magnetic attraction in this type of relationship, but beware of the emotional differences.
Aries I Taurus I Gemini I Cancer I Leo I Virgo I Libra
Scorpio I Sagittarius I Capricorn I Aquarius I Pisces
---

Scorpio with Leo
Compatibility Score- 4/10