Health of family members would be a cause for concern. But there would be some relief when compared to the previous year. But do not expect a windfall.
Stay focused on the welfare of children and family members. Finances would be moderate and so would be career performances. Educational efforts also end in vain for now.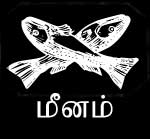 Pariharam or Remedies for Guru Peyarchi:

Do some Yoga or meditation to control your moods.

Prayers to Lord Dakshinamurthy and Lord Shiva will mitigate your problems.

Avoid taking non-vegetarian food on Thursdays and Saturdays.

Keep praying to Guru Dakshinamoorthy, Saneeswaran and Rahu Bhagawan.

Help people who are in need.
Guru Peyarchi Palangal for 12 Rasis or Effects of Jupiter transit on the 12 Moon signs