This myth is mainly due to ignorance and with no in-depth knowledge about astrology.However many people give it a rational look for the astrologers have put forth a friendly consistent relationship with the differences caused by different frameworks but somewhat rules and symbolism.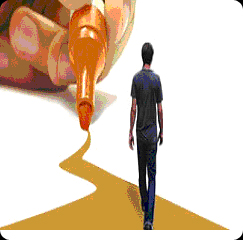 The astrologers being fortune -tellers either intentionally or unintentionally have to predict the psychic readings by using the horoscope and astro-symbolism as their opening. We need to consider the advice given by the astrologer to a certain extent but care should be taken and they should not be converted into astrological rules which will result in problems especially for those who seriously consider the astrological rules as their analytical anatomy. One cannot very deeply get into the rational and psychic intuitions given by the astrologers for it takes more of relative degrees of logic Versus gut feeling. There are so many astrological remedies given for career problems and relative steps to tide over and come out of the problem.
We should all clearly believe that there is nothing better than to compete with hard work and patience for the growth of a person's career. One of the most important concerns of every working person is to achieve success in their career and climb high in the ladder of growth. Today the world is very competitive and jobs are getting tougher and tougher day by day. There are promotions happening in all the fields but it is not that everybody gets a promotion in their career which is very difficult. So ultimately we all look for a solution for success which can bring affluence and richness in one's life thus putting an end to money crunch.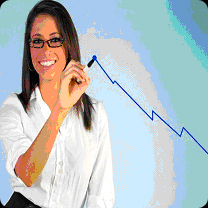 Turn around to look at the problems related to job promotion and job security, obviously we will end up only saying that there are problems staggering everywhere.Though today people are highly talented with numerous potential but still they are not sure of their jobs for it is ready to be snatched away any moment. There is no job security around the world. The dream of every person is to have a secured future where they can afford to give a quality life for their family members. All of us should wait for the right favoring moment because we should understand the fact that there is a silver lining in the cloud and when the right time comes fortune will favor us if we really deserve it. With so the prevailing conditions people try to fix up and consult with management consultants, astrologers, and numerologists to find out issues related to their career problems. But often the astrologers have noticed that when they try to read the horoscopes and fortune tell about their future the individual seeking for a remedy for his or her career problem will want to follow short cuts to reach the next level. One of the most common remedy suggested by the astrologers is the Lal Kitab.
Remedies related to astrology can be done to increase chances of promotion and to provide solution for any career related problems. One should get it across clearly that these are only general remedies which are not a substitute for professional consultation because then remedies are suggested depending on various permutations and combinations in your horoscope and through in-depth analysis of your D-10 chart for professional success and accomplishments. But this has to be followed with faith which will surely help the person seeking remedy to change his career growth in the positive way. Though fate has already destined our destiny but still to reach that in the successful way without hindrance then we will have to follow certain remedies given by the astrologers. There are so many remedies in astrology for career related problems which can create miracles for which you will have to believe in it changing the negatives into positives. The divine power of astrology will at least to an extent will help an individual with problems in the career to overcome it. Career is a key aspect in a person's life.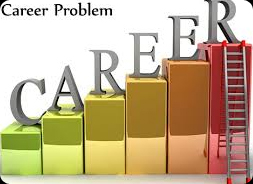 The Lal Kitab remedies in astrology for career growth and its related problems have really increased the chance of people to shine bright. However the Lal kitab remedies is the common remedy given and it is for sure not a substitute for professional consultation. But however in astrology an in depth study of various permutations and combinations in an individual's horoscope with a thorough analysis of D-10 chart will surely help the person to accomplish his or her professional upliftment. Among all the planets Saturn or Shani plays a major impact for getting into a career and prove success in it.
It is always believed that when the planet Saturn is worshipped and then when Saturn is pleased it helps in removing all the hindrance in the growth of the career.The best way to please Lord Saturn is to serve crows with food everyday and of course along with it each one has to put in their hard work to achieve their goal. Some of the other general remedies include like a when a person is looking for chances of promotion in his job then he has to feed a banana to a cow on every Thursday over a period of time without fail.Hindrances in promotion and for career growth, offering of sapta dhanya or a mix seven cereals to birds is recommended in astrology. The main components of sapta dhanya include Sabut Urad or Kali Daal, Whole Green Gram or Sabut Moong or Whole Moong Daal, Wheat, Kaale Chane, Barley Grain or Jau, Rice and Bajra.
Astrological remedies also state that when Lord Shiva is offered with 21 Abhimantrit Gomti Chakra with pure water on every Monday, it helps a lot for career related problems. For people in clerical job or working in lower cadre, they can offer food to a handicapped person or alternatively give money for food to a handicapped person once in two months. But whatever it is we should be clear that a person's hard work along with faith and staunchness is sure to bring a positive change in professional life. When a person's business is supposed to toil and if it shows a backward graph mainly because of black magic then there is a remedy for it in astrology. The remedy is to cut five yellow lemons and along with a handful of pepper and mustard seeds should be put into the shop on a Sunday. The next day we need to collect all these from the shop and take it to an isolated place away from the shop and burry it into a pit.
This is supposed to be a good remedy mainly for black magic which acts as an obstacle for growth in career thereby increasing the prosperity of business. The key to success lies in doing remedies suggested with full faith, devotion and sincerity. Many factors have to be considered before a person chooses his career. Astrologers even recommend for astrological consultation for children before they choose their career which can be very helpful for them. Parents might spend lakhs and lakhs of rupees for their children's career which is nowhere suitable for the child's horoscope.Today the world is very competitive and there are a number of professions related to different fields like science, technology, sports, medicine, agriculture, education, media, etc., to choose from.
With so much of options it even becomes difficult for the individual to choose a career and pursue in it. These are the situations where the astrological remedies play a major role in helping the people. More than the common remedies it is always good to opt for professional and detailed astrological consultation pertaining to the horoscope of an individual for career related problems. When transfers are required, then the person wanting it has to give certain offerings in order to seek remedy. They are supposed to offer water mixed with 21 seeds of red Chillies at the time of sunrise to the Sun God. This has to be done for 43 continuous days without a break. This has to be accompanied by "Abhimantrit Narmadeshwar Shiv Linga" on which daily abhishek of water or water mixed with milk should be offered along with the recitation of "Om Namah Shivay" stotram. This is a sure remedy for transfer of place in a person's career.
A person's progress in career when hindered by obstacles, then in astrology there is a remedy of lighting a sarson diya in the morning and shower the lamp with two flowered cloves into it and pray to you favorite God. This will help in progressing forward in the career with the number of obstacles being reduced. For the success in an interview the person going for the interview is to do abishekam for "Shiv Linga" and light five baati Deepak.
Astrologers well-versed for remedies related to career growth suggest a general remedy for upliftment in a person's career. The remedy involves taking a bath on a Dhan Trayodashi in the morning. After the bath the individual has to dress up with yellow colored clothes and then they will have to sit on a mat facing the east and a yellow cloth has to be spread in front of the person seeking remedy.Green gram is piled on top of the yellow cloth. Once the green gram is placed, seven ""Hakik" gemstones and a Mahalakshmi Yantra ia also placed along it in the side. Seven flowers are offered to the gemstone. Meditate on the Ajna Chakra or the third eye and sprinkle some Ganges water afterward. Once this is done cosmic energy works in favor of the individual helping in his or her career. Whatever the remedies are it has to be done with full faith and dedication and above all hard work is required for good career growth.