This would be a very compatible relationship as both compliment the other. The initial attraction between the duo stands for long till the end of the days.
They share common interests and their chemistry is just great. The Capricorn girl brings out the hidden passions of the introvert Virgo guy out.
This is a very good combination for marriage and friendship. The duo have humility and quietness in common and hence there would not be any drag in the relationship.
They bring out the best in their partner. There would be peace and harmony at the household and productivity would be at its best when this duo are involved in a relationship.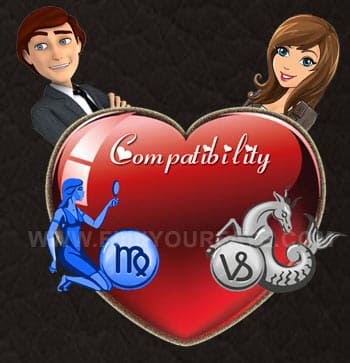 Famous Virgo-Capricorn Couples
• Mickey Rooney and Ava Gardner

• Lyndon Baines and Lady Bird Johnson
Compatibility for Romance
The Virgo man and the Capricorn woman share much compatibility in their romantic lives. Virgo is said to be very sensitive and romantic in nature. Hence there would be many soft moments of romance involved here with this pair. Passion would not be targeted towards the partner and instead towards goodness in life.
Compatibility for Friendship
The Virgo guy and a Capricorn girl make great compatible friends worth a life. They just gel together and pass through the thick and thin of life. This is a relationship that is loyal, consistent, steadfast and reliable when compared to most of the other combinations of the zodiac.
Compatibility for Marriage
Compatibility for marriage would be the best between a Virgo male and a Capricorn female. They plan everything to the detail and follow life to the rules of the book. There would be much understanding and commitment in the relationship that the marriage would last long enough. The duo are more bent on making life easy and comfortable for the other one.
Compatibility for Sex
There would be greater compatibility when a Virgo guy and a Capricorn girl are involved in sex. As they are best in understanding this would be a very satisfying act where quality unlike quantity matters the most. The duo know the best when sex is concerned and it would be more or less a very satisfying task for both.
The End game
If the relationship of this duo has to be end then it would be on a sad note. Each would try to bring back his or her own regrets and wrongdoings in the relationship. They would respect the partner even if the split is imminent. After the separation they would be carrying around fond memories of them being together in life.
www.findyourfate.com Rating 10/10
Gemini Cancer Leo Scorpio Scorpio Sagittarius Capricorn Aquarius Pisces Aries Taurus