Both the signs have great differences in nature. Without good communication cancer will be isolated because Sagittarius is far too wayward and freedom-loving.Sagittarius is mentally, emotionally and physically independent which can make Cancer feel insecure. Both are generous in different ways, Cancer tends to cling, which causes Sagittarius to feel smothered or trapped.
When this twosome first meet, they can have a terrific time together..They'll think they have made it. But almost from the moment they tie the nuptial knot, the rot will set in.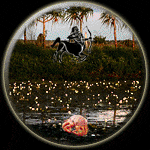 This duo have desperately different outlooks on life, with the Cancerian always hankering for habits and preferring the familiar, because it's safer and the Archer always off in search of pastures new, because they always want to know what's round the next corner. If they can't sort something out, they might both decide that it's just not worth the bother. The Sagittarians captivating candidness can become bruising bluntness and that's something Cancerians can't cope with.
| | | |
| --- | --- | --- |
| Aries (Mar 21-Apr 19) | Taurus (April 20 - May 20) | Gemini (May 21 - Jun 21) |
| Cancer(June 22 - July 22) | Leo (July 23 - Aug 22) | Virgo (Aug 23 - Sept 22) |
| Libra (Sep 23 - Oct 22) | Scorpio (Oct 23 - Nov 21) | Sagittarius(Nov 22-Dec 21) |
| Capricorn (Dec 22 - Jan 19) | Aquarius (Jan 20 - Feb 18) | Pisces (Feb 19 - Mar 20) |
---
In general the above Generic compatibility analysis hold good for all zodiac signs. If you are looking for in-depth compatibility analysis or if you are a professional astrologer the below analysis of Zodiac signs Compatibility - between different gender of zodiac signs will give you detailed answer. Click the below link to learn more.
Sagittarius Man
Compatibility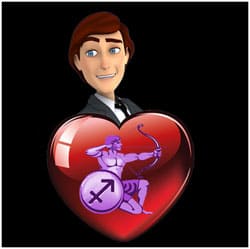 Sagittarius Woman
Compatibility