Both are strong willed and this could be very good or very bad. If both are true there could be many chiefs and chiefdoms. Mutual give and take is very necessary. Alternatively, one will have to pay the second fiddle but which one is the problem in this combination. They can do everything if their goals and methods are alike.
Emotionally, these two are erotic and exotic, like an island in paradise, full of swaying palm trees, warm waves lapping the sandy shore and the sound of music merging into complete contentment.This couple will blaze a tremendous trail as they whirl around town together, seeing the sights and being seen by everyone else.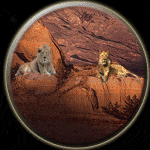 After all, because they're both leos, they can rest assured that anything one of then wants to do is bound to appeal to the other one! They'll have a terrific time together and their mutual mates will adore it when they meet. There are some very dark, dank and dour lions indeed, who don't seem to be like the sunny side of this sign at all and they'll put a damper on things. But if both lions in this magnificent menagerie are the sort of leos who love life, so that life loves them in return, they'll have an astoundingly amorous, affectionate and ardent affair that could last all their nine lucky lives.
| | | |
| --- | --- | --- |
| Aries (Mar 21-Apr 19) | Taurus (April 20 - May 20) | Gemini (May 21 - Jun 21) |
| Cancer(June 22 - July 22) | Leo (July 23 - Aug 22) | Virgo (Aug 23 - Sept 22) |
| Libra (Sep 23 - Oct 22) | Scorpio (Oct 23 - Nov 21) | Sagittarius(Nov 22-Dec 21) |
| Capricorn (Dec 22 - Jan 19) | Aquarius (Jan 20 - Feb 18) | Pisces (Feb 19 - Mar 20) |
---
In general the above Generic compatibility analysis hold good for all zodiac signs. If you are looking for in-depth compatibility analysis or if you are a professional astrologer the below analysis of Zodiac signs Compatibility - between different gender of zodiac signs will give you detailed answer. Click the below link to learn more.
Leo Man Compatibility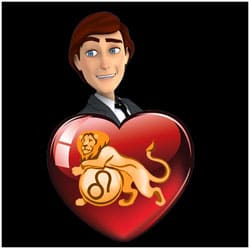 Leo Woman Compatibility