General
In this year of the Sheep, Ox personalities shall experience changes in their friendships. New friends come in your life while some of the old ones might drift apart. Family shall be a burden for you in this year but make sure that you lend them your shoulders for support and strength.
There is ample scope for higher education or research for those interested. You would be made available with a wide source of information that would be practically useful for you. The year also holds much travels on the cards bringing in some finances due to the same.
Love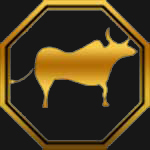 In this year of the Sheep, Ox natives shall feel an intense development in their love relationships. You shall be able to experience love more deeply like never before. You would be more passionate, sensitive and emotional towards your partner. Be committed to your relationship and love shall surely work in your favor.
Career
The year shall bring in some changes in the career field for all Ox natives. New opportunities are on the cards for you. You would face demanding projects and ventures that sap your internal energy and stamina. Go on and hit them with your full force and you would come out with flying colors for this year.
Finance
In this year of the Sheep, your finances would be satisfactory all through the year. Some luck and fortune are also on the cards. You are in for extravagant spending owing to this. But be sure that you save some. No major financial hazards are in store for the year.
Health
In the year of the Sheep, Ox personalities shall experience no major health concerns, though occasional minor troubles cannot be ruled out. However certain health issues of family members might haunt you, bringing in unwanted medical expenditure for the year.