Tourmaline can be colorless to just about any color, hue, or tone known to man. Protect tourmaline from scratches and sharp blows. Also avoid large temperature changes.
Usage:
Pink Tourmaline promotes female balance and protection. Green Toumaline promotes male balance.
Physical Properties:
Tourmaline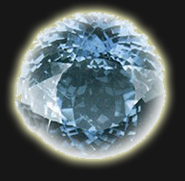 Pink Tourmaline:Leo
Legend:
According to legend, all colors of tourmaline protect the wearer against many dangers and misfortune. Tourmaline is the US State Gemstone of Maine. Black Bottom Tourmaline is the US State Gemstone of New York.
Occurrence:
Tourmaline is found in Africa, Brazil, Madagascar, Mexico, Myanmar, Sri Lanka, and USA (California, Connecticut, Maine, New York and Texas).