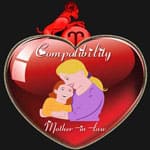 Aries Mother-in-law Aries Mothers-in-law are very social and dynamic personalities. However they have an air of anxiety and selfishness around that you have to make all efforts to mitigate the same. Else the relationship is headed for trouble. They are good care-takers of your children though. They express their opinions in a very harsh and militant tone which many of us cannot digest. But then they have a good heart inside and it is up to you to win them over by your kindness.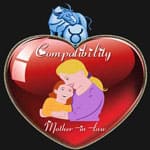 Taurus Mother-in-law A Taurus mother-in-law is very conservative and down-to-earth. They are quite skeptical about things and think logically. They have a high degree of possessiveness when it comes to children and grandchildren. She likes to be pampered with gifts, praises and a high degree of respect. When she finds that you agree with her at all levels, your relationship is on good grounds. Else you are headed for trouble.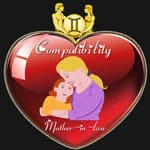 Gemini Mother-in-law Gemini mother-in-law likes to make a stir in whatever she does and wherever she goes. She has two sides and beware of both. Manoeuvring comes naturally to her. However she takes good care of the children at home. She hates conflicts of sorts in the household. She is highly sensitive and if this is taken care of then life would be bliss for the in-laws.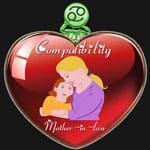 Cancer Mother-in-law Cancer Mothers-in-law are very sensitive and nurturing ones. They are very affectionate and love to take care of the younger members of the family. They groom the children in good habits and character. At times they turn out to be quite grumpy and possessive too. They give life to stories of yonder by narrating them to the kids. They make good nannies.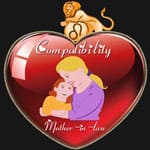 Leo Mother-in-law A Leo mother-in-law likes to be the boss of the house, and it is good if you hand down the reigns to her, else trouble lurks around. Their temperaments wax and wane with time. They are sensitive but are highly abiding to justice. They are strict with the grandchildren and groom them in good spirits. If they are respected and kept in a high pedestal then you have won her over by your wits.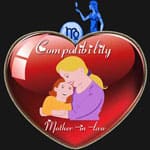 Virgo Mother-in-law Virgo mothers-in-law are very analytical and critical of their in-laws in particular. They are termed as hypochondriacs. They are known to shout and make public the short comings of those in the family. However they have great care of the household and makes sure that everything is clean, neat and organized. They also make sure that their children and grandchildren are secured financially. Making frequent positive remarks and being adaptive of their nature would do good for better relationship with them.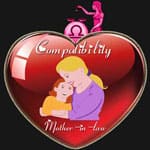 Libra Mother-in-law A Libra mother-in-law is a person to behold in life. She would be very sensitive and offers valuable life lesson for her children and grandchildren. She is ready to sacrifice anything for the goodness of her children. Relationships would not be affected as far as in-laws are concerned. They are very affectionate characters and take good care of their grandchildren as well. They would also be financially supportive to the family.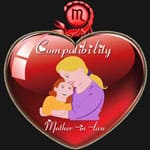 Scorpio Mother-in-law A Scorpio mother-in-law is a very sensitive and secretive personality. She has a strong sense of dignity attached to her . Generally a very strict person she is more interested in the welfare of the family as a whole. Sometimes found to boss over her grandchildren. Her sharp remarks hurts people in a relationship with her. However financially she is supportive of the family.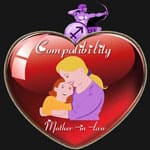 Sagittarius Mother-in-law Sagittarius mothers-in-law get along well with family members, particularly the in-laws. They usually do not have anything to disagree. They are optimistic, adventurous and very honest. They have a good rapport with their grandchildren and can stoop to their level. They do not like disagreements in the family and generally do not stir up a hornet's nest unless provoked.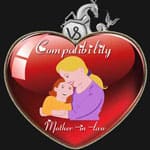 Capricorn Mother-in-law TCapricorn mothers-in-law have a strong sense of dignity associated with them. They value tradition and make sure that the family follows the same. They find it a bit difficult to communicate with their children, particularly the grandchildren of the family. But then they are financially supportive of the family. They hate any criticism coming from the in-laws, and like things to be done to perfection and professionally.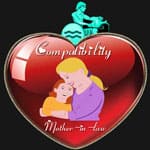 Aquarius Mother-in-law An Aquarius mother-in-law is a happy-go-lucky-lady. She is always filled with much energy. Sort of an eccentric she is highly intelligent. She likes to be quite social rather than bending down for her family. There would not be any disagreement on her part and she gives full freedom for her children in their personal lives. However sometimes they can be quite rude and would not be willing to trust the in- laws.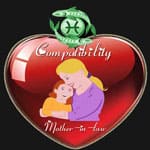 Pisces Mother-in-law A Pisces mother-in-law is very kind, sensitive, dreamy and pious in life. She is generally found to pamper her children and her grandchildren that they end up as spoiled brats. In order to maintain cordial relationship with her it is needed that she is constantly heaped with praises. She is completely an open personality. At times they are found to show temper-tantrums when things go out of hand in relationships in the family.