General
The year of the Sheep, holds good promises for Tiger personalities. Your finances would be comfortable and relationships shall get a new meaning for this time period. New people might come in your life. It you are planning for children then this is the right time to beget one.
Getting a new house or relocation is also on the cards as also some changes in your career field. In general this would be a good year for tiger natives. You might go in for social or charity works to give back to the society. The year also holds scope for travel, with new territory and tourist locations left to be explored.
Love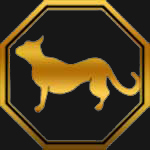 During the year of the Sheep, Tiger people shall feel great in the love field. If you are in a relationship, then this is the time to renew your relationship with new commitments. Those waiting to get married shall tie the knot in this time period. If single, the year holds promises for finding the ideal partner for life.
Career
In the year of the Sheep, Tiger people shall have a clear picture as to how to achieve their career goals. This is a good time to put in extra effort to help grow in your career life. Good enumeration are also on the cards. Those in business shall reap ample profits to keep things going.
Finance
This year of the Sheep, shall call in for much spending and splurging for Tiger natives. You would be making some expensive purchase decisions for the year like buying of a new house of a luxury car. But make sure that you do not make impulsive and impatient purchases for now. However remember the rainy days ahead.
Health
In this year of the Sheep, your general health would be excellent. But make sure that you stick to your exercising regimen and diet controls. This would see you in the pink of your health all through the year. Be prepared to handle occasional bouts of cold and fever.