General
In this year of the Sheep, Rooster natives shall enjoy goodness in their relationships. You would be able to locate the black sheep among your friends and prune them out. Hurts and sentiments rule the roost for this year in this area. When things go wrong and so your mood, then take solace in a creative hobby of yours.
It would be a great outlet to vent out your emotions. In general travel is not advised for the year but that does not rule out short excursions now and then with family and friends.
Love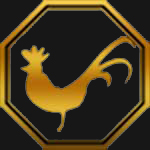 During the year of the Sheep, your love life would not be that good. You would encounter troubles and tribulations in this area. Cling to your partner come what may. But be sure to hive him or her their own private space. Those already in a relationship should weigh the pros and cons before tying the knot. If single you would need to be cautious in locating your ideal other half.
Career
This year of the Sheep, shall bring in major changes in your career front or business venture. Be prepared for some serious setbacks as well doubled with financial issues. Things might come suddenly out of the blue without any prior warning. Perseverance pays here. Meet your challenges boldly and get the goodwill of authorities in your work place. The end of the year shall see you stabilize in your career field.
Finance
Rooster natives should be doubly cautious as far as their finances are concerned for this year of the sheep. You would be facing major financial hardships for this time period. Plan your savings and expenditure to stem the tide of financial degeneration. Living a monk's life shall do wonders in this period!!
Health
For this year of the Sheep, there would be challenges in your health field as well. Major medical expenditure are on the cards owing to you or your family members. Take stress and strain out of your life and go in for physical and mental rejuvenation by form of dieting and meditation to keep things going smoothly in your health front.