General
The year of the Sheep would be a very challenging period for rat personalities. You put in too much into relationships and expect the same from the other side which usually doesn't happen. There would not be reciprocation and this might lead to emotional outbursts, worries and anxieties in your life.
You need to scale down your expectation of your loved ones in this period.This year 2015 would be a very stressful period for you. Hence you need to take a break from the rigors of life and relax. Indulge in your favorite hobby or go out on an adventure trip. But long distance travels are not advised for this period. You need to stay close to your family for now.
Love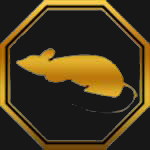 In the year of the Sheep, Rat natives shall feel more intense towards love and their relationships. This is likely to affect your relationship to a certain extent. When things are good there would be goodness and when the times get worse, the relationship gets murkier. Make sure that you move through the tough times with understanding and commitment. Do not pay too much attention to love relationship and let it take its own course.
Career
In the year of the Sheep, Rat personalities shall face tough challenges in the career field. Though there would be some initial hiccups, you are likely to start your own venture during the course of the year. This period calls for hard work and commitment throughout. Take opportunities by the horns when they come across in the career field during the course of this year.
Finance
For the year of the Sheep, Rat natives are advised to be very cautious in money matters. Do save for the rainy day. Major changes in the career field shall make sure that you are loaded with enough finances for expenditure and saving. However at the end of the year you would meet with some financial challenges.
Health
In the year of the Sheep, Rat people should be very committed towards their health goals. You should not avoid exercising and dieting. Stress and strain might take a great toll on your health. Prevention is better than cure.